Andhra University Results 2020: Students can get Latest AU University Degree, UG, PG, B.ED, BA, B.Com, B.SC, BBA, MA, MS, M.SC, M.Com Results here. Official Andhra University Results Portal is aucoe.info. Here we are providing AU Results 2020 for all UG, PG Courses date wise.
Andhra University Results 2020 – AU Degree, PG, B.ED Results @ aucoe.info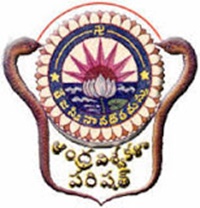 The Andhra University is a public university located in Visakhapatnam, Andhra Pradesh. It was established in 1926 and shared affiliating responsibilities with Madras University in the initial years. It is located in a campus of 171 hectares.
 Latest Results : Andhra University (AU) UG/PG Results 2020
AU Degree 1st Sem Results Oct/Nov 2019
AU Degree 3rd Sem Results Oct/Nov 2019
AU Degree 5th Sem Results Oct/Nov 2019
| Release Date | Result | Link |
| --- | --- | --- |
| 20/06/2019 | M.SC MICROBIOLOGY THIRD SEMESTER REVALUATION RESULTS, HELD ON NOVEMBER 2018. | Check Here |
| 20/06/2019 | M.SC BOTANY THIRD SEMESTER REVALUATION RESULTS, HELD ON NOVEMBER 2018. | Check Here |
| 20/06/2019 | M.SC BIO-CHEMISTRY THIRD SEMESTER REVALUATION RESULTS, HELD ON NOVEMBER 2018. | Check Here |
| 20/06/2019 | M.SC MICROBIOLOGY THIRD SEMESTER REVALUATION RESULTS, HELD ON NOVEMBER 2018. | Check Here |
| 20/06/2019 | M.SC MICROBIOLOGY FIRST SEMESTER REVALUATION RESULTS, HELD ON NOVEMBER 2018. | Check Here |
| 20/06/2019 | M.SC BIO-CHEMISTRY FIRST SEMESTER REVALUATION RESULTS, HELD ON NOVEMBER 2018. | Check Here |
| 20/06/2019 | M.SC MARINE BIO-TECHNOLOGY FIRST SEMESTER REVALUATION RESULTS NOVEMBER 2018 | Check Here |
| 20/06/2019 | M.SC COASTAL AQUACULTURE AND MARINE BIO-TECHNOLOGY FIRST SEMESTER REVALUATION RESULTS NOVEMBER 2018 | Check Here |
| 18/06/2019 | B.ED. (2 YEAR COURSE) – FOURTH SEMESTER EXAMINATION HELD IN APRIL 2019 | Check Here |
| 18/06/2019 | MASTER OF COMPUTER APPLICATIONS FIRST YEAR FIRST SEMESTER EXAMINATION HELD IN DECEMBER 2018 | Check Here |
| 18/06/2019 | P.G.DIPLOMA IN YOGA & M.A. ENGLISH REVALUATION RESULTS, APRIL 2018. | Check Here |
| 17/06/2019 | SIXTH SEMESTER B.SC.,(CHOICE BASED CREDIT SYSTEM) DEGREE EXAMINATION HELD IN MARCH 2019 – COLLEGE CODE- 225,152 | Check Here |
| 17/06/2019 | M.SC – PHYSICAL CHEMISTRY 4TH SEMESTER EXAMINATION HELD IN APRIL 2019 | Check Here |
| 17/06/2019 | M.SC – NUCLEAR CHEMISTRY 4TH SEMESTER EXAMINATION HELD IN APRIL 2019 | Check Here |
| 17/06/2019 | M.SC – MARINE CHEMISTRY 4TH SEMESTER EXAMINATION HELD IN APRIL 2019 | Check Here |
| 17/06/2019 | M.SC – INORGANIC CHEMISTRY 4TH SEMESTER EXAMINATION HELD IN APRIL 2019 | Check Here |
| 17/06/2019 | M.SC – CHEMISTRY AND ANALYSIS OF FOODS, DRUGS AND WATER 4TH SEMESTER EXAMINATION HELD IN APRIL 2019 | Check Here |
| 17/06/2019 | M.SC – ENVIRONMENTAL CHEMISTRY 4TH SEMESTER EXAMINATION HELD IN APRIL 2019 | Check Here |
| 17/06/2019 | M.SC – BIO INORGANIC CHEMISTRY 4TH SEMESTER EXAMINATION HELD IN APRIL 2019 | Check Here |
| 17/06/2019 | M.S. COMMUNICATION AND MEDIA STUDIES FOURTH SEMESTER EXAMINATION HELD IN APRIL 2019. | Check Here |
| 15/06/2019 | M.S. 5 YEARS GEOLOGY TENTH SEMESTER EXAMINATION HELD IN APRIL-2019. | Check Here |
| 15/06/2019 | M.S. 5 YEARS GEOLOGY SIXTH SEMESTER EXAMINATION HELD IN APRIL-2019. | Check Here |
| 15/06/2019 | M.S. 5 YEARS GEOLOGY FOURTH SEMESTER EXAMINATION HELD IN APRIL-2019. | Check Here |
| 13/06/2019 | M.SC HORTICULTURE AND LANDSCAPE MANAGEMENT FOURTH SEMESTER EXAMINATION HELD IN APRIL-2019. | Check Here |
| 13/06/2019 | FOURTH SEMESTER B.C.A. (CHOICE BASED CREDIT SYSTEM) DEGREE EXAMINATION HELD IN APRIL 2019 | Check Here |
| 13/06/2019 | M.SC FISHERY SCIENCE FOURTH SEMESTER EXAMINATION HELD IN APRIL-2019. | Check Here |
| 12/06/2019 | M.SC MATHEMATICS FIRST SEMESTER EXAMINATION HELD IN NOVEMBER 2018. | Check Here |
| 11/06/2019 | SIXTH SEMESTER B.SC.,(CHOICE BASED CREDIT SYSTEM) DEGREE EXAMINATION HELD IN MARCH 2019 – COLLEGE CODE- 383 | Check Here |
| 11/06/2019 | M.A. HUMAN RIGHTS AND DUTIES FOURTH SEMESTER EXAMINATION HELD IN APRIL 2019. | Check Here |
| 11/06/2019 | M.A. YOGA 4TH SEMESTER EXAMINATION HELD IN APRIL 2019. | Check Here |
| 11/06/2019 | SIXTH SEMESTER B.SC.,(CHOICE BASED CREDIT SYSTEM) DEGREE EXAMINATION HELD IN MARCH 2019 – COLLEGE CODE- 230 | Check Here |
| 11/06/2019 | SIXTH SEMESTER B.SC.,(CHOICE BASED CREDIT SYSTEM) DEGREE EXAMINATION HELD IN MARCH 2019 – COLLEGE CODE- 352,288 | Check Here |
| 10/06/2019 | BACHELOR OF HOTEL MANAGEMENT SIXTH SEMESTER EXAMINATION HELD IN MARCH 2019. | Check Here |