AP 10th Class Supply Hall Ticket Name wise – AP SSC Betterment Hall tickets: Andhra Pradesh SSC Advanced Supply/Betterment Hall Tickets July 2022 will be available at manabadi, bse.ap.gov.in. Directorate of Andhra Pradesh Education Board has to be released the hall tickets for the 10th class Supplementary examinations July 2022. Every year it conducts the 10th class exams in the month of may for the educational year.
SSC Advanced Supplementary Examinations and SSC Betterment Examination, July 2022 will be commencing from 06.07.2022 to 15.07.2022 from 09.30 am to 12.45 pm. The Head Masters of all the Schools shall download the School wise NR and Hall tickets from the website in their school login (Username: School Code and Password: Maintained by the School). The Head Masters shall issue the Hall tickets to concerned students of their schools duly attested by them. The Hall tickets of SSC Advanced Supplementary Examinations and SSC Betterment Examination, July 2022 can also be downloaded by the Individuals with these required fields i.e., District, School Name, Name of the student and Date of Birth from the www.bse.ap.gov.in website.
This year also the exams starts from 6th July and it completes on 15th July 2022. So AP 10th hall tickets 2022 for these examinations will be released in the official website before 10 days of the exam date. A huge number of students are registered for these exams under Andhra Pradesh board. Now they are looking for admit cards for these exams on the web. They are released on the official web sites bse.ap.gov.in, schools9 portals.
AP 10th Class Supply/Betterment Hall Tickets 2022 Download – AP SSC Admit Cards @ bse.ap.gov.in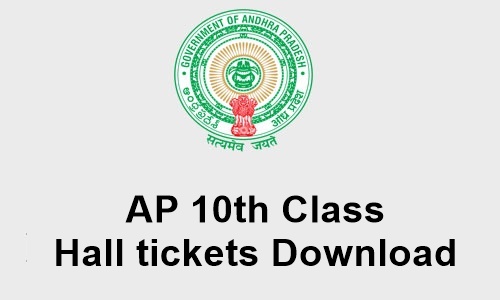 Details of Andhra Pradesh Board 10th class Exams July 2022
| | |
| --- | --- |
| Name of the Conducting Board | Board of School Education, Andhra Pradesh (BSEAP) |
| Examination Name | AP SSC Public Exams July 2022 |
| Name of Category | AP 10th Class Supply Hall Tickets 2022 |
| Examination Dates | 06.07.2022 to 15.07.2022 |
| Hall Ticket Status | Released |
| Official Website | bse.ap.gov.in |
Manabadi AP SSC Supply Hall tickets 2022 Name Wise Download
Candidates can get their AP 10th class hall tickets 2022 for public examinations soon. Applicants who wish to write the 10th or SSC exams in under AP Board must have the examination admit cards or else the officials will not be allowed to write their examinations. So, scholars who want to download the SSC hall ticket of public exams can go to official web portal. For the help of applicants here we have given the direct link to download hall ticket. Stay tuned to our website to get latest updates from Board Of Secondary Education Andhra Pradesh.
Also Check: AP 10th Class Supply Time Table July 2022
AP 10th Class Hall Tickets July 2022 Name Wise
All the hopefuls competing for the written test must download AP SSC hall tickets from the BSEAP website, bse.ap.gov.in. The hall ticket is likely to available before 10-15 days of the exam date. Hence the competitors must get ready to download the hall tickets when the download link is available on Official website. The hall ticket/admit card contains the information of,
Examination venue
Date of the test
Timings of the test
Candidate's name
Register number/hall ticket number
Date of birth of the candidate
Father's/Mother's Name
Candidate's signature
Candidate's Photograph
And other details, guidelines.
Students must note that the SSC Hall Tickets for the upcoming July 2022 exam have been made available only via School Login. This means that only authorised persons including the school administrators and principals will be able to download AP 10th Hall Tickets 2022 from the website bseap.org using their username and password. Following this, students will be provided the hall tickets by their respective schools after attesting the same with the official school stamp and the signature of the principal.
AP 10th Class Public Exam Advanced Supply/Betterment Hall tickets July 2022 are Released. Download from below links.
Individual Student Wise Betterment / ASE Examinations HALL TICKETS JULY 2022 – Available Now
School Wise Betterment / ASE Examinations HALL TICKETS JULY 2022 – Available Now
Steps to Download AP 10th/SSC Hall Tickets 2022?
Go to official website of bse.ap.gov.in
Find for "AP 10th class hall ticket 2022" link.
Select your district, School and Select name then click on Download Hall Ticket
Then hall Tickets appeared for particular exams.
Download the admit cards and save it for future use.
INSTRUCTIONS TO CANDIDATE
FIRST LANG : TEL – TELEGU ; HIN – HINDI ; TAM – TAMIL ; KAN – KANNADA ; MAR – MARATHI ; URD – URDU ; ORI –ORIYA ; ARA – ARABIC ;PER – PERSIAN ; SAN – SANSKRIT
SECOND LANG : HIN – HINDI; TEL – TELEGU; SPL.ENG – SPECIAL ENGLISH
1. Candidate should note TIME TABLE (i.e) Dates against the paper I and II of the subjects appearing.
2. The candidate is advised to visit the centre one or two days in advance to know the location of the centre and transportation facilities available to reach the centre on time daily to avoid tension and confusion.
3. Candidate should verify the particulars printed in the hall ticket and bring to the notice of the forwarding school Head master and the Chief Superintendent of the centre, mistakes if any well in advance.
4. The candidate should be present at the examination centre by 9:00 AM on all the days of examination.
5. Candidate who resorts to any kind of malpractice during the examination will not be permitted to write subsequent papers as per G.O.Rt.No. 872 Edn/Exam Dept, dated: 16051992.
6. Candidate (Regular/Private) should preserve this "Hall Ticket" for any further future correspondence.
7. Wherever the photo is not printed /manually written hall ticket is received, the H.M. has to affix photo of the candidate
under his or her attestation duly affixing the school stamp.
8. IMPORTANT: "OMR Bar Coding" is extended for all papers – SSC, OSSC and Vocational SSC. Before the commencement of examination candidate will be supplied Main Answer booklet having 4 pages and printed Bar Coded OMR Sheet having details of Candidate and that day's examination. The candidate must verify the particulars printed on OMR sheet with his/her particulars such as Roll Number etc., and Staple it, if it belongs to him/her to the main answer book as indicated. In case of discrepancy, he/she should bring it to the notice of the Invigilator and obtain correct OMR Sheet. Then he/she should start answering. Please don't write Roll Number on any page of Main Answer book, Additional answer book, Map, Graph Sheet and Bit Paper. He/she should write main answer booklet serial number on Graph sheet, map and Bit Paper.
9. All candidates must appear for exam at the centre allotted only, otherwise their performance will be cancelled outright.
IS AP SSC Hall Tickets July 2022 Released?
Yes Released.
How to Download AP 10th Class Hall Tickets 2022 Name Wise?
We will be given the Direct link of admit card July 2022 in the Above post. Just click on it and enter your application number and date of birth.
How to Know My AP 10th class public exam center College Name details?
Exam Center details will be printed on your hall ticket only.