AP Intermediate Revaluation 2018: AP Inter results were released by the Board of Intermediate Andhra Pradesh recently. All the Intermediate students who have appeared for the board examinations have already checked the result. The BIEAP is giving the permission to students to apply for recounting and revaluation. Students who are not satisfied with the result and anticipating they would get some better score than the acquired can apply for re-valuation or recount. Students can utilise this opportunity and apply for revaluation/ recounting/supply of Scanned copy-cum-Re-Verification of valued answer scripts on or before 21st April 2018. The BIEAP is providing this facility to the students. Aspiring students can apply through the BIEAP official website, bieap.gov.in. Check more details such as ap inter revaluation fee, ap inter revaluation dates, ap intermediate revaluation last date, ap intermediate revaluation process and more information from the following article.
AP Inter 1st & 2nd Year Recounting/Revaluation Results 2018 – Available Now
AP Inter 1st Year & 2nd Year Revaluation / Recounting Details 2018
Andhra Pradesh Board of Intermediate annually conducts the intermediate examination every year. The AP BIE board conducts the examinations in March/April months. This year the board organized the Intermediate 1st year and 2nd year examinations earlier. The 1st year examinations were held from 28th February to 17th March and the 2nd year exams were held from 1st March to 19th March. As per reports, 5.3 lakh aspirants have appeared for AP Inter 1st year examinations and 5 lakh of students have appeared for the 2nd year examinations this year. Students of various branches maths, arts, and science have appeared for the AP Intermediate examinations. These board exams were conducted in many examination centres across the state.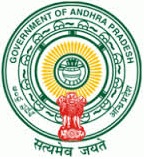 AP Intermediate Revaluation 2018 Details (Fee, Dates, Last Date) – Recounting Process
The BIEAP board has released the results of conducted examination recently. The AP Inter pass percentage has increased notably this year. Students who wish to reverify the exam papers can apply for reverification / revaluation. Students can check the AP Inter revaluation/re-verification application process, application fee and other details from here.
BIEAP Inter 1st/ 2nd Year Recounting & Revaluation Details:
There is a provision for Recounting, supply of Scanned copy-cum-Re-Verification of valued answer scripts. The candidates who wish to avail these facilities have to pay online, an amount of Rs.200/- (Rupees Two hundred only) per paper for Recounting and Rs.1000/- (Rupees One thousand only) per paper for Scanned copy-cum-Re-verification of answer book, through A.P-Online centres only. They Can also apply through CGG (Centre for Good Governance) by logging "apbie.cgg.gov.in" and Selecting "Re-Verification of Valued Answer Scripts & Supply of Scanned Copy" in Students Services.
Candidates have to pay required fee at these centres and must furnish the Hall-Ticket Number, Date of Birth, SSC Hall-Ticket Number, Mobile Number, e-mail ID and the subjects they intend to apply for Recounting or Scanned copy-cum-Re-Verification. The details of the candidates will appear on the screen. Candidates have to furnish their complete address, e-mail ID and mobile number. After declaration of RV Results the candidates can download and print the copy of answer scripts.
AP Inter 1st Year and 2nd Year Revaluation Dates 2018
Candidates should take a printout and handover application only to the respective Principal of their Junior Colleges duly appending their signature and pasting photo. Candidates shall not send the applications for Recounting/Re-verification either to the RIO Office or BIE Head Office directly or by post. Under no circumstances the application will be accepted manually after due date.
The facility for online payment of fee towards Recounting/Scanned Copy-cum-Re-Verification is from 14-04-2018 to 21-04-2018.
This online service will be stopped after these dates and no further extension of service will be available. Under any circumstances the fee paid towards Recounting/Scanned copy-cum-Re-Verification will not be refunded.
Steps to Apply For AP Intermediate Revaluation/ Recounting 2018
Students wish to apply for revaluation/reverification have to visit the BIEAP official website, bieap.gov.in or https://apbie.apcfss.in/studentServices.do
On the homepage, one can find the option of revaluation/reverification.
Click on "Re-Verification of Valued Answer Scripts & Supply of Scanned Copy" in Students Services.
Enter Hall-Ticket Number, Date of Birth, email id, and other required details over there.
Apply for Scanned copy-cum-Re-Verification by paying the requisite application fee.
Finally, submit the application form.