Andhra University 3rd Sem Results 2017 : AU Degree 2nd year 1st semester results November 2017 Announced today here on march 31st for BA, B.Com, BSC Branches. AU Degree 3rd Sem Marks list along with results Name wise will be release soon at aucoe.info official website. Stay here to check daily latest updates.
AU Degree 3rd Sem Results Nov 2017 (CBCS) – Andhra University UG 2nd Year 1st Sem BA, B.com, BSC Result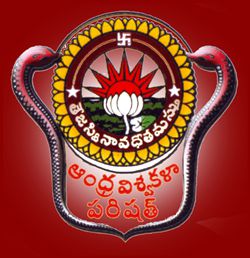 Hi Students. Are you waiting for Andhra University 3rd semester results 2017? OK Here we are giving latest information about 2nd year 1st sem results. AU had conducted the 3rd sem exams conducted in the month of Nov/ Dec 2017. 1 lakh+ people have been attended for the exams across all affiliated degree colleges. Most anticipated situation is 3 months has completed for spot valuation and every one is waiting to check their results. BA, B.com, BSC Results for 3rd sem exam to be out. We can expect the AU degree 3rd sem exam results nov 2017 likely to be release in 1 week as per sources. But we need to wait until get official information from university. Results will be released in the official website and manabadi, schools9, aucoe.info education portals also.
Also Check: AU Degree 1st Sem Results
Check Andhra University Degree 3rd sem BA, B.com, BSC (CBCS) Results 2017
The Below Mentioned Results Released today on march 31st, 2018
AU Degree Third Sem BA Result 2017
AU Degree Third Sem B.Com Result 2017
AU Degree Third Sem B.Sc Result 2017
Available Now
B.Sc (CBCS) 3rd Semester Degree Examinations Results – November 2017 [2015 Regulation]
BA (CBCS) 3rd Semester Degree Examinations Results – November 2017 [2016 Regulation]
BA (CBCS) 3rd Semester Degree Examinations Results – November 2017 [2015 Regulation]
Note : 1. THE MARKS STATEMENTS OF THE REGULAR CANDIDATES ARE BEING SENT TO THE PRINCIPALS OF THE CONCERNED COLLEGES. THE CANDIDATES ARE DIRECTED TO COLLECT THEIR MARKS STATEMENTS FROM THE CONCERNED PRINCIPALS ON OR AFTER 04-04-2018.
2. THE MARKS STATEMENTS NOT TO BE ISSUED LOCALLY I.E., IN THE CENTRAL ADMINISTRATIVE OFFICE, ANDHRA UNIVERSITY, VISAKHAPATNAM.
3. THE CANDIDATES OF ANDHRA UNIVERISTY AFFILIATED DEGREE COLLEGES WHO ARE DESIRING OF RE-VALUATION OF THEIR VALUED ANSWER SCRIPTS ARE REQUIRED TO APPLY IN THE PRESCRIBED REVALUATION FORMAT ALONG WITH RE-VALUATION FEES I.E., RS.750/- (RUPEES SEVEN HUNDRED AND FIFTY ONLY)PENALTY IMPOSED FOR CONSIDERING THE REVALUATION APPLICATIONS AFTER THE LAST DATE UPTO ONE WEEK Rs.500/- (FIVE HUNDRED ONLY)/PENALITY IMPOSED FOR CONSIDERING THE REVALUATION APPLICATIONS FOR ONE MORE WEEK Rs.1500/-(ONE THOUSAND FIVE HUNDRED ONLY) PER SUBJECT IN RESPECT OF EACH SCRIPT OF THIRD SEMESTER AND HAND OVER THEM TO THE CONCERNED COLLEGE PRINCIPAL WHERE THEY HAVE STUDIED ON OR BEFORE 12-04-2018. THE SPECIMEN HAND-WRITING OF THE CANDIDATE SEPARATELY FOR EACH ANSWER SCRIPT TO BE RE-VALUED SHALL BE ENCLOSED TO RE-VALUATION APPLICATION. THE CANDIDATES APPLYING FOR THE RE-VALUATION NEED NOT WAIT FOR THE RE-VALUATION RESULTS AND HAVE TO APPEAR FOR THE NEXT EXAMINATION AS PER THE ELIGIBILITY.
4. ORDERED THAT FOR ISSUING OF PHOTOCOPIES OF ANSWER SCRIPTS AN AMONT OF RS.1000/-(RUPEES ONE THOUSAND ONLY) BE COLLECTED FOR EACH SCRIPT IN CASE OF UG COURSES. THE CANDIDATE BE REQUIRED TO APPLY FOR PHOTOCOPIES OF ANSWER SCRIPTS WITHIN 15 DAYS FROM THE DATE OF PUBLICATION OF RESULTS AND AFTER RECEIVING THE PHOTOCOPY HE /SHE MAY BE PERMITTED TO APPLY FOR REVALUATION WITHIN 5 DAYS IF THE CANDIDATE SO DESIRES.
5. THE RESULTS AND MARKS STATEMENTS/CERTIFICATES ISSUED WIL BE CANCELLED AT ANY TIME IF THE INFORMATION FURNISHED BY THE CANDIDATE IN THE EXAMINATION APPLICATION IS FOUND INCORRECT AND IF HE/SHE HAS BEEN DEBARRED BY THE UNIVERSITY EARLIER AND UNDER THE PERIOD OF RUSTICATION i.e., DEBARRED PERIOD.
6. ANY DISCREPANCY IN THE RESULT PUBLISHED AND THE MARKS STATEMENT ISSUED SHOULD BE BROUGHT TO THE NOTICE OF THE CONTROLLER OF EXAMINATIOMS WITHIN 15 DAYS FROM THE DATE OF PUBLICATION OF THE RESULTS THROUGH THE PRINCIPAL CONCERNED FOR RECTIFICATION.
7. ANY COMPLAINT, REPRESENTATION, APPEAL, LEGAL SUIT FOR REDRESSAL OF EXAMINATION RELATED GRIEVANCE SHALL BE SUBMITTED WITHIN 90 (NINETY) DAYS FROM THE DATE OF PUBLICATION OF THE RESULT. ALL LEGAL SUITS AGAINST THE UNIVERSITY SHALL BE FILED IN COURTS WITHIN THE JURISDICTION OF VISAKHAPATNAM CITY ONLY.
8. DUPLICATE MARKS STATEMENTS WILL NOT BE ISSUED WITHIN 30 (THIRTY) DAYS FROM THE DATE OF PUBLICATION OF THE RESULTS.
9. THE ABOVE RESULTS ARE ALSO AVAILABLE IN THE WEBSITE www.andhrauniversity.edu.in AND www.aucoe.info
How to Get AU Degree 3rd sem Results 2017 Online?
Open Andhra University official website aucoe.info and click on Results Section in Menu Bar.
Search for Third semester Degree results 2017.
If you find, you can enter roll number for checking results.
that's it. Your pdf marks sheet can be printed for further use.