AU Degree Instant Exam Notification June 2019 For 5th & 6th Sem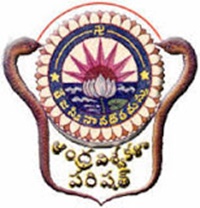 It is to inform to all the V and VI semester Degree B.A., B.Com. and B.Sc. students who have got admitted in the period 2016-2017 and appeared for VI semester in March, 2019 examinations are eligible to appear for instant Examinations to be held on dt.14-06-2019.
The Principals of all the respective colleges may be directed to submit the Instant examination applications through online system on or before dt.12-06-2019.
Fee particulars as follows:
B.Sc. : Rs.1,800/-
B.A . : Rs.1,500/-
B.Com : Rs.1,500/-
2. Examination Centre: B.V.K. Degree College, Visakhapatnam.
Date of conduct of Examination: Date: 14-06-2019 & Time: 10-00 AM to 1-00 PM
Hall tickets: The earlier Hall tickets are good enough to attend for Instant examination.
Eligible conditions:
a) Admitted during 2016-17 batch and appeared for Vth Semester, November, 2018 and VIth Semester, March, 2019 in first appearance, failed in one theory subject/paper are only eligible.
b) The candidates should have passed all the Ist and IInd year semester subjects by the time of March, 2019 examinations.
c) There is no Re-valuation for the Instant Examinations.
d) There is no late fee for the payment of Instant Examination.
Note: If the candidates applied for Instant examination without fulfilling the above mentioned conditions, the application will be totally rejected and fees paid by the candidate will be refunded on submission of the application for refund.
Download the Official Notification here: Click Here