AU Degree Notification 2021: Andhra University has released Online Registration Schedule for B.A, B.Sc, B.Sc Food Science & Nutrition, B.Sc Food Technology, B.Com, BBA, BCA and BHMCT Second(Supple),Fourth and Sixth Semesters Practical and Theory Examinations, August 2020-2021.
AU Degree 2nd, 4th, 6th Sem Notification Aug 2021 For BA, B.Com, B.Sc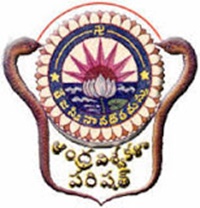 The online registration schedule for Practical and Theory examinations for IInd (Supple), IVth & VIth Semesters of UG Courses B.A., B.Sc., B.Sc. Food Science Nutrition, B.Sc. Food Technology, B.Com., BBA., BCA and BHMCT., Degree courses is as follows:
1.
Student enrolment and Examination Registration without Penalty
20-07-2021 to 04-08-2021
2.
Examination Registration with Penalty of Rs.2,000/-
05-08-2021 to 07-08-2021
3.
Closing of examination registration
07-08-2021
4.
Commencement of Practical examinations schedule
From 07-08-2021 to 17-08-2021
5.
Commencement of Theory examinations
18-08-2021 (tentative)
6
Examination Fee particulars
Semester Whole Fee(Rs)
Registration fee Each Semester(Rs)
cc) B.A. & B.Com.
1100-00
55.00
dd) B.Sc., B.Sc. Food Science & Nutrition., B.Sc. Food Technology, BCA.,BBA & BHMCT.
1200-00
55-00
ee) Supplementary candidates for each subject/paper. (Four subjects above whole fee)
250-00
55-00
ff) CMM & Original Degree fee in respect of VI semester candidates(outgoing batch) in addition to Examination fees
CMM- 600
OD – 1200
NOTE:
1. The Practical marks have to be uploaded by the concerned college, in the Web portal of the University by 31-08-2021 and thereafter it will not permit entry of marks.
2. The Web portal will be kept open from 01-09-2021 to 15-09-2021 for uploading of Internal
Download the Official Notification Here: Click Here