Contact Us:
IMP Note : This Website Is " NOT OFFICIAL " By ANY University. Here We Provide Only About JNTU Kakinda University Affliated Colleges Info.This Particular Information/Updates/Results/Notifications Are gathering From Official Website of JNTUk(jntuk.edu.in) and schools9,manabadi and from various colleges.These Info is Not official and FINAL. For Helping Students We Are Providing Accurately.
For Official and Confirming Any Updates/Results.Contact At Your College management/JNTUk University/jntuk.edu.in.
and Other than this Website We Are Not Responsible for any wrong information. Thank You For Supporting
IF You Have Any Queries/Doubts/Complaints.Please Feel Free To Mail us at Any Time : jntukfastupdates@gmail.com , jntufastupdates@gmail.com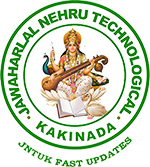 Mail Id : jntukfastupdates@gmail.com
JNTUK Fast Updates is A Social Service/Education WebSite/FB Page Which Is very Helpful To the Students. Jntuk Fast Updates Started in the Year 2013 Aug 19.It's Exclusive One Diffrent From Other Sites Exclusively Provides All Branches "Online Bits" including CIVIL Also. And we Will Provide Latest Fast Updates , Time Tables , Results , notifications, Internal Marks And Etc. Now Our Journey is reached To 1 Mile.
Thank you Students & Staff &Prinicpals of All Colleges For Welcoming Us and Supporting. And Very Much Thankful To Vice Chancellor sir, Registrar , DE,CE & other University Officials.
We Will Give You Better Services in Further Days 🙂