EAMCET-2014 IMPORTANT INSTRUCTIONS 
NOTE:- Ap EAMCET 2014 Exams Start From May 22. Key Released On May 23. Results Released Date Is June 9. Total Exam Centers 750.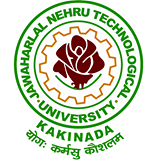 OMR Sheets placed In Official Website. 
EAMCET-2014 IMPORTANT INSTRUCTIONS 
1. Candidate will be permitted into the Examination Hall at 9.00AM for Engineering Entrance Test and 1.30 PM for Agriculture & Medical Entrance Test.
2. Candidate will not be admitted into the Examination Hall once the test commences and will not be allowed to leave the Examination Hall till the END of the Examination. Candidates may go to toilets before entering the exam halls.
3. Hall ticket shall be produced at the Entrance of the Test Centre and also in the Examination Hall, failing which the candidates will not be allowed to write the test.
4. You have to handover the duly completed "Filled in Online application form" in the Examination Hall. Other wise your Results will be withheld.
5. The candidate shall carry into the Examination hall only (i) Black / Blue Ball Point Pen (ii) Filled in Online Application form along with attested copy of Caste Certificate (in case of SC/ST category only) and (iii) EAMCET-2014 Hall Ticket.
6. Carrying of Calculators, Mathematical / Log Tables, Pagers, Cell Phones, any other electronic gadgets and loose sheets of paper into the Examination Hall is strictly prohibited.
7. Hall Ticket must be preserved till the time of admission into the College.
8. The candidate should return the OMR Answer sheet, Filled in Online Application Form along with attested copy of Caste Certificate (in case of SC/ST category only) before leaving the Examination Hall. Failure to do so, He / She is liable for Criminal action as per the law.
9. Any sort of malpractice, impersonation found, serious criminal action will be taken against the Candidate as per the law.
10. Verify before marking the OMR Answer sheet that you have got the correct Booklet code as printed in your OMR Answer sheet.
11. Read the Instructions carefully given on Question Paper Booklet and OMR Answer sheet before marking on the OMR Answer Sheet.
12. Candidates not complying with the instructions given in the Instruction Booklet and Website shall be summarily disqualified.
Download Official Notification Here
Attention parents & students 
Stay away from fraud people who promise to give you paper
• Be careful of cheats, brokers and cons, who deceive and mislead candidates by promising them paper through illegal means.
• Do not believe them or give any money to such people, just inform the police or EAMCET authorities immediately. Your identity will be kept secret.
• The EAMCET examination is held in a fair and transparent manner, and the ranks of candidates are given purely on merit basis.
• The OMR Answer sheets used by the Candidates are evaluated through computerized machines and no manual intervention is there.
• Candidates who use wrongful means will be disqualified and criminal cases will be booked against them.
CONVENER, EAMCET-2014
Download Official Notification Here
EAMCET-2014 Important Dates
Date of Examination:  22-05-2014
Last date for submission of Online Application Form with late fee Rs 5000/- :

08-05-2014

And Download Hall Ticket From-

08-05-2014

Registration Fee:-
For Engg. (E)                – Rs. 5250/-
For Agri.& Med. (AM)   – Rs. 5250/-
For Both (E & AM)        – Rs. 5500/