J.N.T. University, Kakinada  Conduct of March Past – Regarding
Sub: – J.N.T. University, Kakinada – Conduct of March Past- Regarding.
I by the direction of the Hon'ble Vice-Chancellor happy to inform to you that J.N.T. University, Kakinada is planning to conduct a March Past on the occasion of Republic Day Celebration on 26t January, 2015.
In this regard, I request you to depute eight students (4 Girls & 4 Boys) from the each college and University players of each college to participate in the event. All the colleges have to bring their college flags in a unique format (as shown in the
enclosure).
The participants should report to the Mr. G. Syam Kumar, Assistant Professor & Secretary, Inter Collegiate Tournaments on 25-01-2015 at 03-30 p.m. positively. All the participants will be provided with free lodging and boarding facility. The University players have to wear the University Track Suits. Your Whole hearted co-operation is expected in making this event a grand success.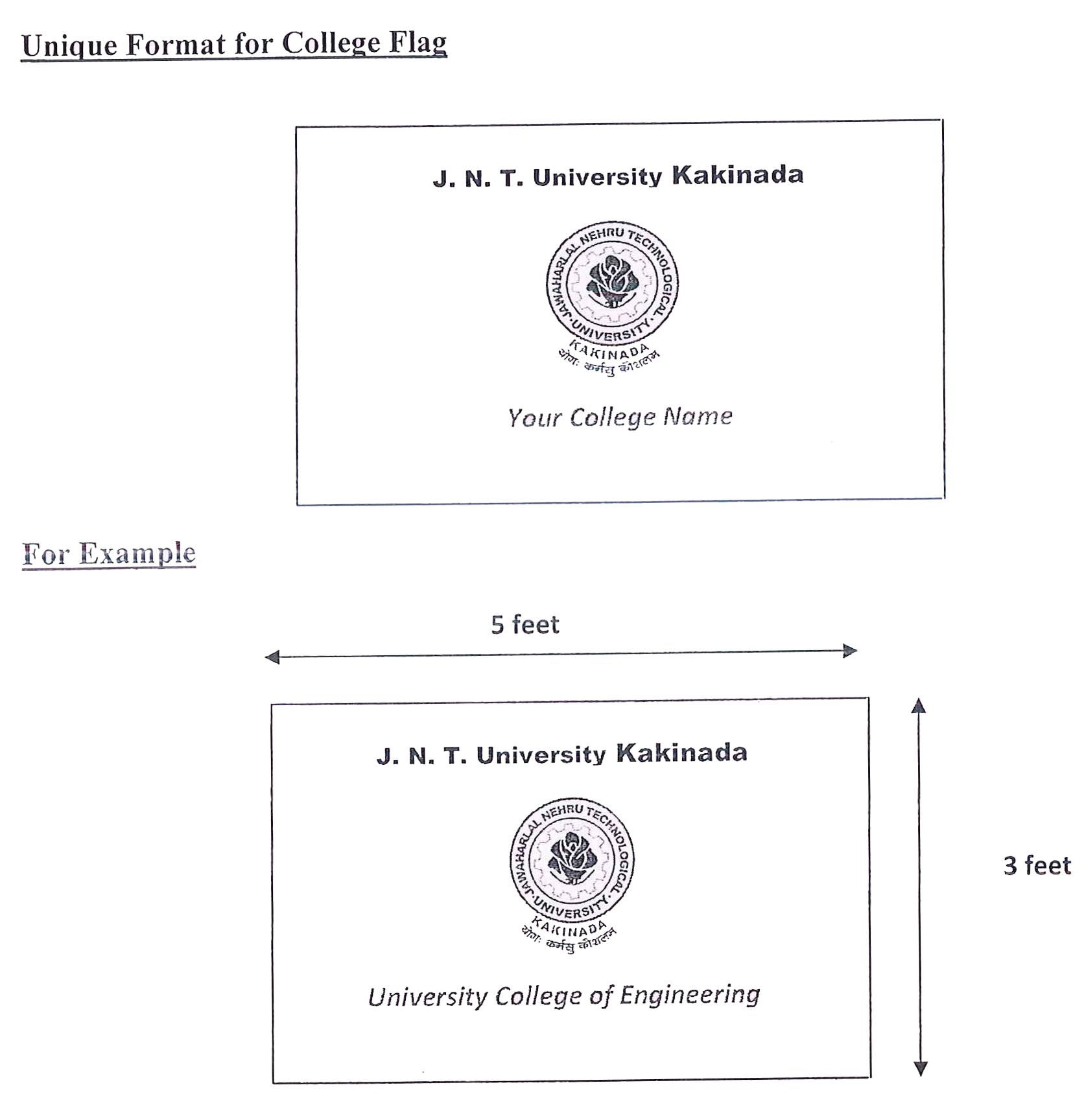 Specifications:
1. Flag Colour Milky White
2. Cloth Quality Silky Materials/Spun Material
3. Length 3 – feet
4. Width 5 – feet
5. University Name Colour Thick Blue
6. College Name, Place & Code Red
7. Emblem . Rose (Red Colour), remaining Thick Blue
Note: Remaining specifications as shown in picture. And left side of the flag should
Stitched with 2 % inches width to slide into a post.
The college which already has the flags need not stitch again.