JNTU kakinada Dasara/ Dashera Holidays 2015 – Reg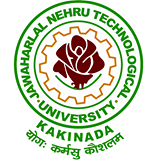 JNTU kakinada Dasara/ Dashera Holidays 2015 – Reg
Dasara, a South Indian term for Vijayadashami, derived from the Sanskrit Dasha-hara which means "remover of bad fate", is among the most important festivals celebrated in India. Other regional spellings include Dashera, Dussera and Dussehra in North India.
Jntuk Kakinada Dasara Holidays October 2015
Jntuk Kakinada has Officially Declared "Dasara 2015" holidays For all Affiliated College's from October 21-10-2015 to 25-10-2015.
The Principals and students of all affiliated colleges of JNTUK, Kakinada are hereby informed that all activities of examinations section remains closed from 21.10.2015 to 25.10.2015 due to Dussehra Holidays
Official Notification Regarding JNTUK Dasara Holidays :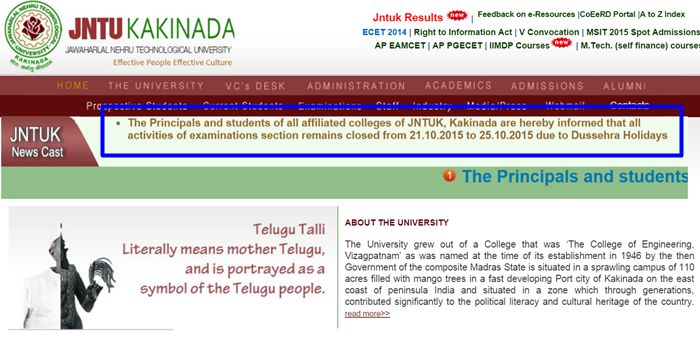 Note : For More Details Visit JNTUK Offcial Website : www.jntuk.edu.in