JNTUA 10th Convocation – List of Gold Medalists for the batch 2014-2018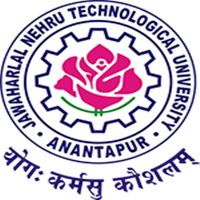 JNTUA – ANANTHAPURAMU – TENTH CONVOCATON – TENTATIVE LIST OF GOLDMEDALISTS FOR THE BATCH 2014–2018
As per the University records, the toppers of B.Tech (all branches) and B.Pharmacy courses for 2014-2018 batch, considering the affiliated Colleges and the Constituent College, JNTUA College of Engineering, Kalikiri are listed below.
FINAL LIST OF GOLD MEDALISTS FOR THE BATCH 2014-2018 – TENTH CONVOCATION – JNTUA – ANANTHAPURAMU
Following is the list of University gold medalists for the academic year 2017-18. The gold medals along with the merit certificates will be awarded to the students mentioned in the list on the day of the Tenth Convocation i.e. 27th February 2019 (Wednesday) at 10:00 AM in the NTR Auditorium, JNT University Anantapur at Ananthopuramu. The gold medalists are requested to collect entry passes one day before the convocation dote from the office of the Controller of Examinations i.e on 26.02.2019 (Tuesday) from 10:00 AM to 05:00 PM without fail. Entry passes will not be issued on the day of the Convocation. Two persons are permitted to accompany each of the gold medalists. The gold medalists are requested to contact Director of Evaluation at 08554-272442 or the Controller of Examinations at 08554-272452 during office hours on all working days for further information.
JNTUA, Ananthapuramu – Tenth Convocation – Final List of Gold medalists for the batch 2014-2018
To Get Latest Updates Download JFU App
| Results | Time Tables | Notifications |