JNTUA Academic Calendars: Students who are interested in Pre planning their Schedules can have a download their JNTU Anantapur Academic Calendars 2022-23, so they can get the overview of their work to be done in that year. An academic year is a period of time which schools, colleges and universities use to measure a quantity of study. A calendar is a system of organizing days for social, religious, commercial or administrative purposes. This is done by giving names to periods of  time. Academic Calendar usually gives the details about the events that will be done in that year.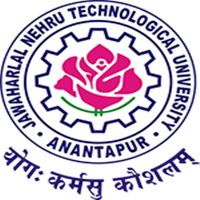 JNTUA Academic Calendars 2022-23 For All Courses (B.Tech, B.Pharmacy, MBA, MCA, M.Tech, M.Pharmacy)
Candidates who are pursuing B.Tech/ B.Pharmacy/ MBA/ MCA/ M.Tech/ M.Pharmacy courses under JNTUA can download the Academic Calendars/Schedule from the below links, which we were provided to you. It gives the complete information about mid exams, Practical's, semester end examination dates. Holidays, Fresher's day, Farewell, Events,  Seminars, Internships, and many more. Academic Calendar provides the information about the Activities to be done by the students, Teachers and organisation. It gives the Detail information about the current year Schedule for that Institute or college.
JNTUA B.Tech Academic Calendars 2022-23
New B.Tech 1-1 sem Academic  Calendar for AY 2022-23
New B.Tech 1-2 sem Academic  Calendar for AY 2022-23
New B.Tech 2-1 Sem Academic Calendar For A.Y 2022-23
New B.Tech 2-2 Sem Academic Calendar For A.Y 2022-23
New B.Tech 3-1 Sem Academic Calendar For A.Y 2022-23
New B.Tech 3-2 Sem Academic Calendar For A.Y 2022-23
New B.Tech 4-1 Sem Academic Calendar For A.Y 2022-23
New B.Tech 4-2 Sem Academic Calendar For A.Y 2022-23
JNTUA B.Pharmacy Academic Calendars 2022-23
New B.Pharmacy 1-1 Sem Academic Calendar For A.Y 2021-22
New B.Pharmacy 1-2 Sem Academic Calendar For A.Y 2022-23
New B.Pharmacy 2-1 Sem Academic Calendar For A.Y 2022-23
New B.Pharmacy 2-2 Sem Academic Calendar For A.Y 2022-23
New B.Pharmacy 3-1 Sem Academic Calendar For A.Y 2022-23
New B.Pharmacy 3-2 Sem Academic Calendar For A.Y 2022-23
New B.Pharmacy 4-1 Sem Academic Calendar For A.Y 2022-23
New B.Phmarcy 4-2 Sem Academic Calendar For A.Y 2022-23
JNTUA MBA Academic Calendars 2022-23
New MBA I Sem Academic Calendar for Academic Year 2022-23
New MBA II Sem Academic Calendar for Academic Year 2022-23
New MBA III Sem Academic Calendar for A.Y 2022-23
New MBA IV Sem Academic Calendar for A.Y 2022-23
JNTUA MCA Academic Calendars 2022-23
New MCA I Sem Academic Calendar for A.Y 2022-23
New MCA II Sem Academic Calendar For A.Y 2022-23
New MCA III Sem Academic Calendar for A.Y 2022-23
New MCA IV Sem Academic Calendar for A.Y 2022-23
New MCA V Sem Academic Calendar for A.Y 2022-23
New MCA VI Sem Academic Calendar for A.Y 2022-23
JNTUA M.Tech Academic Calendars 2022-23
New M.Tech I Semester Academic Calendar For A.Y 2022-23
New M.Tech II Semester Academic Calendar For the A.Y 2022-23
New M.Tech III Sem Academic Calendar for AY 2022-23
New M.Tech IV Sem Academic Calendar For AY 2022-23
JNTUA M.Pharmacy Academic Calendars 2022-23
New M.Pharmacy I Semester Academic Calendar For A.Y 2022-23
New M.Pharmacy II Semester Academic Calendar For the A.Y 2022-23
New M.Pharmacy III Sem Academic Calendar for AY 2022-23
New M.Pharmacy IV Sem Academic Calendar For AY 2022-23
JNTUA Pharm D/M.Sc Academic Calendars 2022-23
New Pharm.D I Year Academic Calendar for AY 2021-22
New Pharm.D (P.B) I Year Academic Calendar for AY 2020-21
New Pharm.D Sixth Year Academic Calendar for AY 2022-23
New M.Sc Fourth Semester Revised Academic Calendar for AY 2021-22