JNTUA 1-1 Time Table 2020: Jntu Ananthapur University had Announced the B.tech 1st year 1st sem R19 exam time table January 2020. Students can download jntua 1-1 R19 time table from links given below.
JNTUA B.Tech 1-1 Sem (R19) Exam Time Table Jan 2020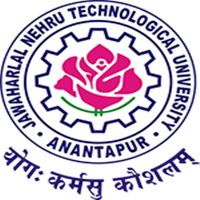 Jawaharlal Nehru Technological University posted the Time table subject wise for 1-1 R19 Semester exams. The exams will be starts from 02.01.2020, Thursday to 08.01.2020, Wednesday as per mentioned time table. Students should keenly observe and note the dates and prepare for the exams wisely.
Time: 10:00 AM to 01:00 PM
The Following Examination Time table Released by JTNUA:
JNTUA B.Tech. I Year I semester (R19) Regular January 2020 Examinations
Download the Time Table From below link:
B.Tech I Yr I sem (R19) Regular Jan 2020 Exams Timetable – Available Now
Note:
(i) Any omissions or clashes in this time table may please be informed to the undersigned immediately.
(ii) If any discrepancies are found, the same may be informed to the undersigned immediately