JNTUA – List of eligible UG & PG Students for Prathibha Awards-2017-18 year passed out from Affiliated, Autonomous & Constituent Colleges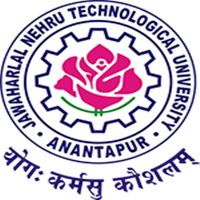 The University has finalized the list of eligible UG & PG Students who have completed their degrees in the academic year 2017-18 for Prathibha Awards category wise in various departments of the University annexure.  All the candidates are shortlisted based on their aggregate percentage and who have clared the exams in single attempt.
The Final List is enclosed herewith.
Download List of eligible UG & PG Students for Prathibha Awards-2017-18 Year Passed Out
PG Affiliated College Final List
PG CONSTITUENT COLLEGES Final List
UG-PRATHIBHA-Affiliated College -Final List
UG-PRATHIBHA-Autonomous College-Final List
UG-PRATHIBHA-Constituent College-Final List