JNTU Ananthapur University Time Tables: Jntua has announced the MBA 3rd, 4th Semester regular/supply and MCA 3rd, 4th, 5th Sem Regular/supply time tables which are going to be conducted in may 2019. Students can exam fee notification and time tables from below links.
JNTUA MBA/MCA 3rd, 4th Sem Regular/Supply Exam Time Tables May 2019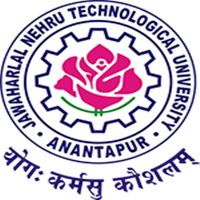 JNTU Anatapur has announced MBA/MCA 3rd, 4th, 5th Semesters Regular/Supplementary Examination Time tables May 2019. Students can check their respective time tables from links given below.
Exams Starts From: 09-05-2019 (3rd Sem), 08-05-2019 (4th Sem)
Timings: 10 AM to 1 PM
The Following Examination Time Tables are Released:
MBA III, IV Semester Regular/Supple Examinations Time Tables -May 2019
MCA III, IV, V Semester Regular/Supple Examinations Time Tables – May 2019
Download the Official Time tables from below links:
JNTUA MBA 3rd, 4th Sem Time Tables May 2019 – Available Now
JNTUA MCA 3rd, 4th, 5th Sem Time Tables May 2019 – Available Now