JNTUH 1-1 RC/RV Results 2016: JNTUH B.Tech/B.Pharmacy 1-1 Sem R18,R16 regulation Regular/Supply Exams RC/RV Results, 1st year R15, R13, R09 July 2021 are declared at jntuhresults.in. JNTU Hyderabad University has announced the Revaluation/Recounting Results for 1st year 1st semester students, which have been conducted in the month of July 2021.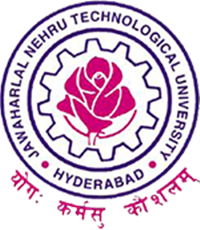 JNTUH 1-1 Sem (R18,R16) Recounting / Revaluation Results July 2021
Jntu Hyderabad University had conducted the B.Tech/B.Pharmacy 1-1 semester exams in July 2021 for R18,R16 regulation Regular and supply students. The results for this have been released in the month of September From Official website and college Notice board. Those who have doubts in marks, they applied to the Revaluation/ Recounting with paying fee. After re correction/ revaluation the Exam results have been released.
JNTUH 1-1 Sem, 1st year RC/RV Results July 2021
JNTUH 1-1 Sem, 1st year Revaluation/Recounting Results July 2021 are released.
JNTUH B.Tech 1-1 Sem (R18, R16) Regular/ Supply RC/RV Result July 2021 – Available Now
JNTUH B.Tech 1st Year R15, R13, R09 Supply RC/RV Result July 2021 – Available Now
JNTUH B.Pharm 1-1 Sem (R18, R16) Regular/ Supply RC/RV Result July 2021 – Available Now
JNTUH B.Pharm1st Year R15, R13, R09 Supply RC/RV Result July 2021 – Available Now
(Last Date for Challenge Valuation Date : 04-10-2021)