JNTUH B.Tech/B.Pharmacy 1-2 (R16) & I Year (R15) Advanced Supply Exams Notification Aug/Sept 2017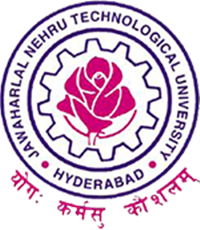 Sub: JNTUH, Hyderabad – Examination Branch –B.Tech/B.Pharmacy I Year II Semester (R16 Regulations) & I Year (R15 Regulations) advanced supplementary exams August/September -2017 Instructions to the Principals–Reg
The Principals of the constituent and affiliated B.Tech/B.Pharmacy Colleges are hereby informed that the University Examination Branch issues notification for the conduct of B.Tech/ B.Pharmacy I Year II Semester (R16) & I Year (R15) Advanced supplementary examinations during August/September – 2017
This notification is issued for the conduct of following examinations:-
I Year II Semester B. Tech (R16 Regulations) – Supplementary
I Year B.Tech (R15 Regulations) – Supplementary
I Year II Semester B. Pharm (R16 Regulations) –Supplementary
I Year B.Pharm (R15 Regulations) – Supplementary
The students appearing for the above examinations commencing from 24-08-2017 are informed to note time schedule given below
EXAM REGISTRATION START & END DATES
Without Late Fee : 10-08-2017
With Late Fee Of Rs.100 /- : 16-08-2017
With Late Fee Of Rs.1000 /- : 18-08-2017
With Late Fee Of Rs.2000 /- : 19-08-2017
EXAMINATIONS FEE FOR I YEAR II SEM ADVANCED SUPPLEMENTARY(R16 REGULATIONS)
FOR WHOLE EXAMINATION (ALL SUBJECTS) : Rs.760/-
FOR ONE SUBJECT (THEORY/PRACTICAL) : Rs.360/-
FOR TWO SUBJECTS (THEORY/PRACTICAL/BOTH) : Rs.460/-
FOR THREE SUBJECTS (THEORY/PRACTICAL/BOTH) : Rs.560/-
FOR FOUR SUBJECTS & ABOVE (THEORY/PRACTICAL/BOTH) : Rs.760/-
EXAMINATIONS FEE FOR I YEAR ADVANCED SUPPLEMENTARY(R15 REGULATIONS)
FOR WHOLE EXAMINATION (ALL SUBJECTS) : Rs.1010/-
FOR ONE SUBJECT (THEORY/PRACTICAL) : Rs.360/-
FOR TWO SUBJECTS (THEORY/PRACTICAL/BOTH) : Rs.460/-
FOR THREE SUBJECTS (THEORY/PRACTICAL/BOTH) : Rs.560/-
FOR FOUR SUBJECTS (THEORY/PRACTICAL/BOTH) : Rs.660/-
FOR FIVE SUBJECTS & ABOVE (THEORY/PRACTICAL/BOTH) : Rs. 1010/-
Note: 1. In case of Physical Handicapped students (deaf, dumb, hearing impaired, orthographically handicapped and visually handicapped) as per University letter No. JNTUH/EB/Concessions to Handicapped students / 2010(1), dt.26-04-2010, with relevant documental evidence are eligible for exemption of examination fee payment.
2. For the students applied for RC/RV, if the results are not declared by the time of start of registrations for exams., the students are advised to register as per the time schedule given in this notification even for the subjects in which they have failed and waiting for RC/RV results. However, if the student passes the examination in RC/RV results, the examination fee paid for passed subjects will be refunded by the concerned Principals and the registrations of that student in that subject will be automatically deleted.
3. If the RC/RV Results not declared by the time of starting of these exams, the students shall write these exams. If the student passes any subject in RC/RV results, the performance in this advanced supply exams will be nullified.
4. Hall tickets are to be issued by the Principal only to the eligible candidates who fulfill the academic requirements of the University.
Download the Official Notification Here: Click Here