JNTUH 3-1 Revaluation Results 2021: Jntu Hyderabad University released B.Tech 3-1 Semester R18,R16,R15,R13,R09 regular/supply RC/RV Results March 2021. Students can check their JNTUH 3-1 Revaluation Results marks from links given below.
JNTUH B.Tech 3-1 Sem (R18,R16,R15,R13,R09) Revaluation/ Recounting Results March 2021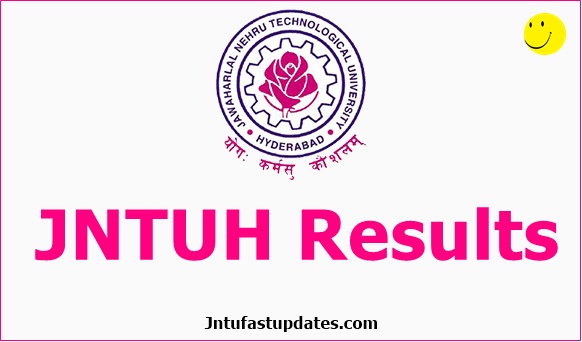 JNTU Hyderabad university is very famous and popular among all jntu universities. its is located in Hyderabad and it gives affiliation to many engineering colleges in telangana state. Every years conducted exams in a semester pattern. This year Conducts JNTUH B.tech 3-1 Regular/Supplementary Exams for R18,R16,R15,R13,R09 batch students. The results for the above semester exams had announced already but those who have doubts in their paper correction or valuation applied for revaluation and recounting process after the verification jntuh released the 3-1 Sem RC/ RV Results 2021.
JNTUH RC/ RV Results of 3-1 Sem Exams March 2021:
III YEAR B.TECH-I SEMESTER -R18 REGULATION- REGULAR EXAMINATIONS MARCH 2021
III YEAR B.TECH-I SEMESTER -R16 REGULATION- SUPPLEMENTARY EXAMINATIONS MARCH 2021
III YEAR B.TECH-I SEMESTER -R15 REGULATION- SUPPLEMENTARY EXAMINATIONS MARCH 2021
III YEAR B.TECH-I SEMESTER -R13 REGULATION- SUPPLEMENTARY EXAMINATIONS MARCH 2021
III YEAR B.TECH-I SEMESTER -R09 REGULATION- SUPPLEMENTARY EXAMINATIONS MARCH 2021
JNTU Hyderabad University B.Tech 3-1 Sem Revaluation & Recounting Results 2021 are Released. Check Marks From below Links
RC/RV B.Tech III Year I Semester (R18) Regular Examinations Results
RC/RV B.Tech III Year I Semester (R16) Supplementary Examinations Results
RC/RV B.Tech III Year I Semester (R15) Supplementary Examinations Results
RC/RV B.Tech III Year I Semester (R13) Supplementary Examinations Results
RC/RV B.Tech III Year I Semester (R09) Supplementary Examinations Results
Note: Last Date for Challenge Valuation : 08-09-2021