JNTUH Academic Regulations: JNTU Hyderabad Academic Regulations PDF For B.Tech / B.Pharmacy / MBA / MCA / M.Tech / M.Pharmacy (UG & PG) R22, R18, R17, R16, R15, R13 Regulations.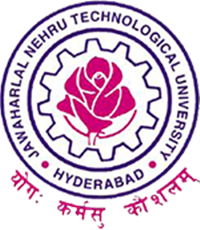 JNTUH Academic Regulations For All UG & PG Courses – R22, R18, R17, R16, R15, R13 Regulations
Students who are having enthusiasm to know about rules and regulations can download their Academic Regulation PDF so that, they can get the overview of their rights and duties that type of activities can be allowed in their College premises. What type of activities is to be encouraged and for which type of activities students will be punishable and they are not encouraged to do some of the listed activities in the Academic regulations.
Candidates who are pursuing B.Tech/B.Pharmacy/ MBA/ MCA/ M.Tech / M.Pharmacy under JNTUH can download the Academic Regulations from the below links which we were provided to you. It gives the complete information about rules, orders, Requests and orders passed by the government and administrations.
JNTUH Academic Regulations provides the information about the Activities not to be done by the students, Teachers and organisation. It gives the Detail information about the rules that followed by the  Organisation.
JNTUH Academic Regulations For R22 Regulation
JNTUH Academic Regulations For R18 Regulation
| | |
| --- | --- |
| Course | R18 Regulation |
| B.Tech | Click Here |
| B.Pharmacy | Click Here |
| MBA | Click Here |
| MCA | Click here |
| M.Tech | Click Here |
| M.Pharmacy | Click Here |
JNTUH Academic Regulations For R17 Regulation
JNTUH Academic Regulations For R16 Regulation
JNTUH Academic Regulations For R15 Regulation
Important changes in the JNTUH Academic Regulations and inclusion of new subjects
JNTUH Academic Regulations For R13 Regulation
| | |
| --- | --- |
| Course | R13 Regulation |
| B.Tech | Click Here |
| B.Pharmacy | Click Here |
| MBA | Click Here |
| MCA | Click here |
| M.Tech | Click Here |
| M.Pharmacy | Click Here |
Related searches:
JNTU Hyderabad B.Tech Academic Regulations
JNTU Hyderabad M.Tech Academic Regulations
JNTU Hyderabad MBA Academic Regulations
JNTU Hyderabad MCA Academic Regulations
JNTU Hyderabad M.Pharmacy Academic Regulations
JNTU Hyderabad B.Pharmacy Academic Regulations