JNTUH B.Pharmacy 1-1 Results 2018: JNTU Hyderabad University declared B.Pharmacy 1st year 1st sem results for R17, R16 and 1st Year results for R16, R13, R09, R07 Regular/Supplementary Exams January 2018 are released at jnuhresults.n. Students can check their jntuh b.pharm 1-1 results 2018 below.
JNTUH B.Pharmacy 1-1 Sem (R17, R16), 1st Year (R13, R09, R07) Regular/ Supply Exam Results Jan 2018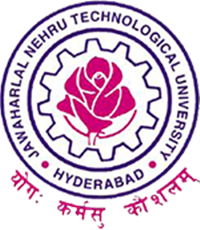 Jntu Hyderabad University has conducted the 1-1 Semester exams for b.pharmacy students in the Month of January 2018. Many Students has taken exam in respected colleges. R17 Regular and R16, R13, R09, R07 Supplementary Candidates have attempted the exam. Those people are eagerly waiting for the Results of 1-1 B.pharmacy. Finally University has released results in their university website jntuhresults.in. Candidates need to submit their details to check results.
The Following JNTUH B.Pharmacy 1-1 Results 2018 are released on : 14th January
JNTUH B.Pharmacy 1-1 (R17) Regular Results 2018
JNTUH B.Pharmacy 1-1 (R16) Supplementary Results 2018
JNTUH B.Pharmacy 1st Year (R13) Supply Results 2018
JNTUH B.Pharmacy 1st Year (R09) Supply Results 2018
JNTUH B.Pharmacy 1st Year (R07) Supply Results 2018
Note : (Last Date for Recounting / Revaluation : 20-03-2018 )
To Get Latest Updates Download JFU App
| Results | Time Tables | Notifications |