JNTUH 4-2 Results 2016 @ jntuhresults.in Regular/Supply R09,R07,R05, jntu hyderabad 4-2 r09 results, jntuh b.tech 4th year 2nd sem regular results may 2016.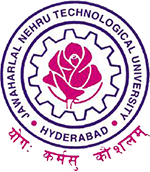 JNTUH B.Tech 4-2 (R09,R07,R05) Regular & Supply Results May 2016
JNTUH 4-2 Result : JNTU Hyderabad University Released the Results for the JNTU Hyderabad B.Tech 4th Year 2nd Sem may 2016 soon. Jntuh Results Declared for the R09,R07,R05 Regular and Supplementary Results 2016. Check the JNTUH B.Tech 4-2 (R09,R07,R05) Results may 2016 and if You Have any Doubt in Result Apply to Revaluation/Recounting Through College exam Cell.
The Following Examination JNTUH 4-2 Results are released by JNTU-HYD
IV B.Tech. II Semester (R05) Regular and Supplementary May, 2016
IV B.Tech. II Semester (R07) Supplementary May, 2016
IV B.Tech. II Semester (R09) Supplementary May, 2016
Check Your JNTUH B.Tech 4-2 (R09,R07,R05) Results May 2016 From Below Links :
JNTUH B.Tech 4-2(R09) Regular/Supply Results may 2016
JNTUH B.Tech 4-2(R07) Supply Results may 2016
JNTUH B.Tech 4-2(R05) Supply Results may 2016
Last Date For Applying to Revaluation/Recounting is :
Old Results Check from below links :
Check Your JNTUH B.Tech 4-2 (R09,R07,R05) Advanced Supply Results July 2015 From Below Links :
JNTUH B.Tech 4-2(R09) Advanced Supply Results July 2015
JNTUH B.Tech 4-2(R07) Advanced Supply Results July 2015
JNTUH B.Tech 4-2(R05) Advanced Supply Results July 2015
Last Date For Applying to Revaluation/Recounting is 13 August, 2015