JNTUK 1-1 2nd mid Online Bits R16 2017: JNTUK B.Tech 1-1 Semester 2nd Mid R16 Online Bits 2017 are available. Students can download Jntu kakinada I year I sem II Mid examination online bits below.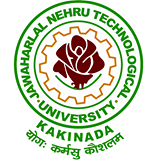 JNTUK B.Tech 1-1 Sem 2nd Mid R16 Online Bits 2017
JNTUK B.Tech 1-1 R13 2nd Mid Examinations are going to be conducts from November 13th, 2017. JNTU Kakinada university has announced that JNTUK R16 All Objective Exams will be Conducted through Online Only. So, that we are trying to provide the JNTUK 1-1 Online Bits For EEE, ECE, CSE, IT, MECH, Civil R16 regulation here.
The performance of a student in each semester shall be evaluated subject – wise with a maximum of 100 marks for theory subject and 75 marks for practical subject. The project work shall be evaluated for 200 marks. (ii) For theory subjects the distribution shall be 30 marks for Internal Evaluation and 70 marks for the End – Examinations.
For theory subjects, during the semester there shall be 2 tests. The weightage of Internal marks for 30 consists of Descriptive – 15, Assignment – 05 (Theory, Design, Analysis, Simulation, Algorithms, Drawing, etc. as the case may be and for Physics, Virtual Labs to be considered as Assignments) Objective -10 (Conducted at College level with 20 Multiple choice question with a weightage of ½ Mark each). The objective examination is for 20 minutes duration.
JNTU Kakinada 1-1 2nd Mid R16 Online Bits Download 2017
Internal Marks can be calculated with 80% weightage for best of the two Mids and 20% weightage for other Mid Exam As the syllabus is framed for 6 units, the 1st mid examination (both Objective and Subjective) is conducted in 1-3 units and second test in 4-6 units of each subject in a semester.
The Online Examination Bits for jntuk B tech 1-1 2nd mid examination November 2017 are given below. Note: These bits are only reference Purpose. Prepare Text books Also For Good Marks.
JNTUK 1-1 2nd mid R16 Online Bits 2017 For All Branches
NOTE: All Branches online bits are provided below. Download JNTUK b.tech 1-1 2nd Mid Online Bits as per the date wise schedule. If Any Link won't Work pls feel to Write Comment Below.
Last Exam 20-11-2017 Bits