JNTUK B.Tech 1-1 Sem Supple Exams R10 Question papers, Jan/Feb 2015, jntu kakinada r10 regulation previous question papers latest, jntuk 1-1 sem R10 question papers 2015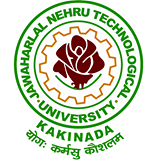 JNTUK B.Tech 1-1 Sem Supple Exams R10 Question papers, Jan/Feb 2015- Reg
JNTUK fast updates exclusively providing the previous questions papers for engineering students those who are studying in jntu kakinada university. All students wants question papers for preparing to B.tech and b.pharmacy exams. During Preparation they need reference of previous question papers.
so, we have gathered from various colleges and providing these stuff to all the students.These previous papers are very useful for getting good marks in semester exams. jntuk kakinada will be conducts the exams for 100 marks. 75 marks for semester exams and 25 marks for internals. these papers are very useful for the final exams for getting good marks.
NOTE:- All Branches Question papers are updated. Remaining Branches Subjects will also  update soon.  If Any subject link Wont work write comment below. 
ENGLISH – I (2012 admitted)
ENGLISH – I (2010-2011 admitted )
Related Posts :
jntuk 1-1 sem R13/R10 Regular/Supple exams Question papers download Here