JNTUK 2-1 1st Mid Time Table 2022: JNTUK B.Tech 2-1 Sem (R20) 1st Mid Time Table Nov 2022, jntu kakinada b.tech 2-1 sem I mid examination timetable 2022.
JNTUK B.Tech 2-1 Sem (R20) 1st Mid Time Table Nov 2022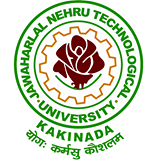 JNTU Kakinada has announced B.Tech II B.Tech I Semester (R20 Regulation) I Mid Examination Time Table November 2022. Students can download their time table from link given below.
Exams Starts From : 14-11-2022 (Monday)
Conclude on: 18-11-2022 (Friday)
The Following Mid Examination Time Table issued by JNTUK :
II B.TECH I SEMESTER (R20 REGULATION) I MID & ONLINE QUIZ EXAMINATIONS, NOVEMBER – 2022 (REVISED)
Download the 2-1 1st Mid Exam Time Table Below:
JNTUK 2-1 1st Mid (R20) Time Table Nov 2022 (RE-REVISED on 05-11-2022)
Note:
i) ANY OMISSIONS OR CLASHES IN THIS TIME TABLE MAY PLEASE BE INFORMED TO THE CONTROLLER OF EXAMINATIONS, IMMEDIATELY.
ii) EVEN IF GOVERNMENT DECLARES HOLIDAY ON ANY OF THE ABOVE DATES, THE EXAMINATIONS SHALL BE CONDUCTED AS USUAL.
iii) THE PRINCIPALS ARE REQUESTED TO INFORM THE UNIVERSITY ANY OTHER SUBSTITUTE SUBJECTS THAT ARE NOT INCLUED IN THE ABOVE LIST IMMEDIATELY.