Jntuk 2-1 Results : JNTUK 2-1 (R13,R10, R07,R05) Regular/ Supply Results Dec 2015, JNTU Kakinada University B.Tech 2-1 Results 2015 to be Released in the Month of February 2016.
Latest News: JNTUK 2-1 results 2016 Available Here
JNTUK 2-1 (R13,R10, R07,R05) Regular/ Supply Results Dec 2015: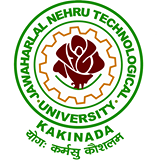 Jntu Kakinda University is in the Form to Release the Results for the B.Tech 2-1 R13, R10, R07, R05 For Both Regular and Supplementary Exams after 3-1 Results. Jntuk has already announced 3-1 regular exam Results for all Regulations. So, According to Time Tables, JNTUK had Conducted the JNTUK 2-1 B.Tech Exams 2015 in the Month of December 2015 in all the colleges through the Jumbling System. Its Jumbling System after for JNTUK 3-1, 4-1 Exams. So Finally, JNTUK 2-1 R13 Results paper Spot valuation has been Started in the Phases wise in respective valuation Centers.
Also Check : JNTUK 1-1 R13, R10, R07 Regular/ Supply Results – Status
Students, Eagerly Waiting for the JNTUK 2-1 R13 Results, JNTUK 2-1 R13 Supply Results, JNTUK 2-1 R10 Suppy Results and also For r07, r05 supplementary results with marks list and credits wise. JNTUK 2-1 Results will be release after the Declaration of JNTUK 4-1 Results, JNTUK 3-1 Results.
According to Sources, The Spot valuation of JNTUK 2-1 R13, R10, R07, R05 Results 2015 as Follows.
Phase 4 : Done
Phase 3 : Done
Phase 2 : Done
Phase -1 : Done
DATA STRUCTURES (RT 21042) (Com. to ECE, CSE, EIE, IT, ECC)
ELECTRICAL CIRCUIT ANALYSIS – II (RT 21021) (Electrical and Electronics Engineering)
FLUID MECHANICS (RT 21016)
METALLURGY AND MATERIAL SCIENCE (RT 21031)
BASIC ELECTRICAL AND ELECTRONICS ENGINEERING (RT 21011)
ELECTRICAL TECHNOLOGY (RT 21045)
MATHEMATICAL FOUNDATIONS OF COMPUTER SCIENCE AND ENGINEERING (RT 21052)
When 2-1 Results Dec 2015 Results are Released ?
II B.Tech I Semester spot valution has been completed. So JNTU Kakinada has declared 2-1 Results on 05-03-2016.
The Jntuk 2-1 Results Released. Results will Sent to Your Colleges. Check at Your College Exam Cell
Check Out the JNTUK B.Tech 2-1 (R13, R10, R07, R05) Regular/ Supply Results Dec 2015 :

Released on Mar 05
JNTUK 2-1 R13 Regular/ Supply Results 2015
JNTUK 2-1 R10, R07, R05 Supply Results 2015
Note : last Date For Applying to Revaluation/ Recounting is : 15-03-2016