JNTUK 2-1 Revaluation Results 2020: JNTUK B.Tech 2-1 Sem (R16,R13,R10) Supply Revaluation/Recounting Results Nov 2020 are released. Students can check their Jntu kakinada II year I sem RC/RV Results 2020 below.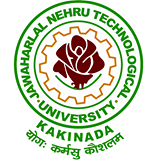 JNTUK B.Tech 2-1 Sem (R16,R13,R10) Revaluation Results Nov 2020
JNTU Kakinada has announced Revaluation/Recounting Result of II B.Tech I Semester R16, R13, R10 Supplementary Examinations Nov 2020. So many students are applied for Recounting/Revaluation/Challenge By Revaluation. Today JNTUK has announced 2-1 sem RC/RV results 2020.
Those who have failed or doubts in the marks, Applied for recounting or revaluation by paying fees at online portal. After Revaluation of papers, today jntuk has released the results and Sent the marks to respective colleges.
JNTUK 2-1 Revaluation/Recounting Results 2020
The Revaluation/Recounting results for "B.Tech 2-1 Semester (R16, R13, R10) Supplementary Examinations Nov 2020" are declared. The result sheets have been sent to respective college principals. Students concerned are requested to contact their college principals for knowing the results.