JNTUK 3-1 Supply Notification 2022: JNTUK B.Tech/B.Pharmacy 3-1 Sem (R19, R16, R13, R10, PCI) Supply Exams Fee Notification June 2022 can be checked in Below Content. JNTUK 3-1 Supply Exam Notification June 2022 for Fee Payment and Particulars released in the below Notification. candidates who were failed in regular examinations can apply and write in the supplementary examinations.
JNTUK B.Tech/B.Pharm 3-1 Sem (R19, R16, R13,R10, PCI) Supply Exams Notification June 2022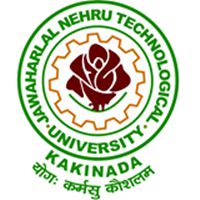 JNTU Kakinada University had released a JNTUK 3-1 Sem Supplementary Exams Fee Notification 2022 for June Month. Those who had written regular exams in the month of February and before months has the opportunity to write this supply exams with fee paid before last date which is mentioned in the official notification.
The Following JNTUK B.Tech 3-1 Sem Supply Examinations to be conducted
III B.TECH I SEMESTER SUPPLEMENTARY EXAMINATIONS
R19 REGULATIONS (For 2019 Admitted Batches onwards and 2020 Lateral Entry Admitted Batches onwards)
R16 REGULATIONS (For 2016 Admitted Batches onwards and 2017 Lateral Entry Admitted Batches onwards)
R13 REGULATIONS (For 2014 Admitted Batches onwards and 2016 Lateral Entry Admitted Batches onwards)
R10 REGULATIONS (For 2012 Admitted Batch excluding lateral entry students)
The Following JNTUK B.Pharmacy 3-1 Sem Supply Examinations to be conducted
III B.PHARMACY I SEMESTER SUPPLEMENTARY EXAMINATIONS
PCI REGULATIONS (For 2017 Admitted Batches onwards and 2018 Lateral Entry Admitted Batches onwards)
R16 REGULATIONS (For 2016 Admitted Batches onwards and 2017 Lateral Entry Admitted Batches onwards)
R13 REGULATIONS (For 2014 Admitted Batches onwards and 2016 Lateral Entry Admitted Batches onwards)
CANDIDATES APPEARING FOR THE ABOVE EXAMINATIONS ARE INFORMED THAT THE APPLICATIONS WILL BE RECEIVED AS PER THE TIME SCHEDULE GIVEN BELOW:
EXAM REGISTRATION & LAST DATE
Without Late Fee 30-05-2022
With Late Fee of Rs.100/- 01-06-2022
With Late fee of Rs.1000/- 03-06-2022
Download Official JNTUK B.Tech 3-1 Supply Exam Fee Notification June 2022
Download Official JNTUK B.Pharmacy 3-1 Supply Exam Fee Notification June 2022