JNTUK B.Tech/B.Pharmacy 4-2 Sem Exams Schedules – Live Updates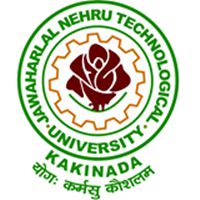 The JNTUK IV B.Tech and B.Pharmacy II Sem Regular/Supplementary Examinations are commencing from 13th September 2020. The time table are placed in the Examination portal and examination website www.jntukexams.net.
JNTUK B.Tech 4-2 Time Table Sept 2020 – Released
JNTUK B.Pharmacy 4-2 Time Table Sept 2020 – Released
Important Info Regarding JNTUK B.Tech/B.Pharmacy 4-2 Sem Exams:
Exam Timings:
Morning: 10.00 A.M To 01.00 P.M (ME, ECE, EIE, Automobile, mining)
Afternoon: 2:30 P.M To 05:30 P.M (Civil, EEE, CSE, IT).
For Some Branches Exams Will Conduct Morning And Some Branches Afternoon.
About Mid, Quiz Exams:
Mid, Quiz Exams Also Will Be Conducted as per the schedule. If Students have Morning Mid Exams For Afternoon External Examiners & Afternoon Mid Exams For Morning External Examiners.
Syllabus:
All Units Were Covered In Exams (No Exemption).
Exam Centres:
All the Exams Were Conducted Taking Covid-19 Precautions. Exam Center's Were Self Center Colleges And Home Near Colleges of Affiliated JNTUK University.
Hall Tickets:
Hall Ticket's Will Be Available To Download From September 4th Or 5th To Respective Colleges.
Help line Numbers:
HelpLine Numbers Were Available In Every District. Students Can Contact Help Line Numbers In Case Of Emergency.