JNTUK B.Tech 4-1 Revaluation/Recounting Results Nov 2014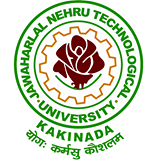 JNTUK B.Tech 4-1 Revaluation/Recounting Results Nov 2014 – Reg
JNTU Kakinada Released b.tech 4-1 sem regular/supplementary examination results on 26-12-2014. So many students are applied Revaluation/Revaluation. To Day jntuk released b.tech 4-1 sem Revaluation/Recountin Results. If you are facing any problem on getting RC/RV Results comment below.
JNTUK B.Tech 4-1 Revaluation/Recounting Results Released
The Above Given Links or results Only Reference Purpose. For final RC/RV Results contact respective college office room or official web site.