JNTUK B.Tech/B.Pharmacy All Years (OR,NR,RR,R05,R07) Special Supply Exams Notification March/April 2018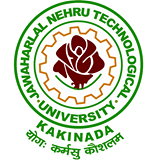 Special Supplementary Examinations to be conducted in March/April, 2018 I, II, III & IV B.TECH / B.PHARMACY – I & II SEMESTERS FOR CANDIDATES ADMITTED IN OR, NR, RR, R05 & R07 REGULATIONS.
[For the Candidates admitted in 2009 & Prior batches (Under Regular Scheme) and Candidates admitted in 2011 & Prior batches (Under Lateral Entry Scheme) who have completed their four year of regular course within 8 years in the course of regular and 6 years in the course of Lateral Entry Scheme (class work) and having backlog subjects]
Candidates appearing for the above examinations are informed that the examinations will be conducted at University College of Engineering, Kakinada, JNTUK, Kakinada only. The applications will be received as per the time schedule given below:
This is in connection with Notification for Special Supplementary Examinations-2018 of Directorate of Evaluation, dated 6-2-2018. As per the request of many students, the last date for registration with late fee Rs.1000/- (Rupees One Thousand only) has been extended up to 17-3-2018, Saturday, 5:00pm
EXAM REGISTRATION & IMPORTANT DATES :
Without Late Fee : 20.02.2018
With Late Fee of Rs.500/- : 24.02.2018
With Late fee of Rs.1000/- : 17.03.2018
(Application to be submitted at Controller of Examinations, JNTUK, Kakinada)
Examination Fee : For Each Subject (Theory/Practical): Rs. 500/-
Download Official Notification Here: Click Here
Download Application Form Here
Note :
1. A common application form for all the B.Tech/B.Pharmacy Examinations available in the website, is to be filled by the candidates giving all the details without fail. A separate application is to be submitted for each semester.
2. Applications should be enclosed with the attested (by the principal) Photocopies of latest marks memos containing failed subjects along with the application without fail.
3. All the candidates should enclose the attested (by the principal) syllabus copies of the failed subjects compulsory along with the filled in applications.
4. Lab/Project Viva examinations will also be conducted at University College Of Engineering, Kakinada, JNTUK, Kakinada.
5. Candidates will have to download Hall Tickets from www.jntukexams.net.
6. Detailed Time Tables of Theory Examinations and Lab/Project Viva will be Notified on Jntuk website (www.jntuk.edu.in).