JNTUK- B.Tech/B.Pharmacy 3-2 Sem Exams Info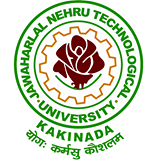 JNTU-K 3-2 B.Tech/B.Pharmacy Sem Examanitions Information
Hi Friends!! Many Of You People Are Asking About 3-2 Sem Examinations Postponed Are Not???
We Have Got the Info From Examination Branch,JNTUK.
There is "No Change" in Exam Time Tables.  B.Tech Exams Will Be Commence From " 20 May  2014"  Only. So,Don't Be Tense.
B.Pharmacy Exams Start From 26/05/2014.
About JNTUK- B.Tech 3-2 Hall Tickets:
JNTUK- B.Tech 3-2 Semister Hall Tickets Are Also Dispatched To the Concerned Colleges Already.
Collect Original Hall tickets Tomorrow On wards (13/05/2014)
You Can Collect the Hall Tickets From Respective Dates Provided By Your Colleges.
All The Best Friends!!! Enjoy the Holidays And Prepare For Exams Also For Some Time.
Don't Neglect Studies.Don't Keep Hope About Postponement. Its Impossible.
Your Welwishers  @ jntuk fast updates Team
Share This Article With Your Friends!!! Always we Are With You For Any Help!!!
If You Want Any Help Contact At Any Time. Mail Us : jntukfastupdates@gmail.com
Useful Links:
Useful Tips For Getting Good Marks
JNTUK-B.Tech 3-2 Sem (R10) Easy Chapters Subject Wise For All Branches
JNTUK- B.Tech 3-2 (R10) Previous Question Papers collection 2013-2014
JNTUK- B TECH 3-2  SEMESTER (R10,R07,R05) – REGULAR / SUPPLE  EXAMINATIONS Time Tables( MAY/JUNE – 2014)
JNTUK-III B.PHARMACY IISEMESTER (R10,R07 & NR) REGULAR / SUPPLE EXAMINATIONS – MAY/JUNE, 2014