JNTUK Dasara Holidays 2018: JNTU Kakinada University Examination Center Remains closed During 17th to 21st Oct 2018 in view of Dasara (Dussehra/Vijayadashami) season.
JNTUK University Examination Center Remains closed during 17th – 21st Oct 2018 in view of Dasara season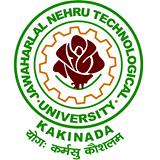 Sub: JNTUK —Kakinada — University Examination Cell — Declared Holidays to the University Examination Center on the eve of DASARA festival — Information-Reg.
All the Principals and students of all affiliated colleges of JNTUK, Kakinada are hereby informed that the University Examination Centre will be remain closed from 17.10.2018 to 21.10.2018 (Including both days) in view of public holidays on the eve of DASARA, and the University Examination Centre reopens on 22.10.2018.
The Principals of the all affiliated colleges are further requested that the same may be communicated to all the students and stake holders concerned.
About Dasara / Dussehra/Vijayadashami
Dasara, a South Indian term for Vijayadashami, derived from the Sanskrit Dasha-hara which means "remover of bad fate", is among the most important festivals celebrated in India. Other regional spellings include Dashera, Dussera and Dussehra in North India.
Vijayadashami also known as Dussehra or Ayudhapuja, is an important Hindu festival celebrated in a variety of ways in Nepal, Sri Lanka, India, Bangladesh and parts of Pakistan.
Download the Official Notification Here : Click Here