JNTUK OD Pending List 2019 – JNTU Kakinada Online Pending OD List @ jntukexams.net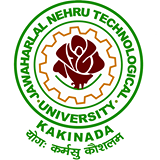 Students pursuing under Jawaharlal Nehru Technological University Kakinada can get Original Degree (OD) certificate after the successful completion of any course. Original Degree is the document allotted to the students who have completed the course of education from any of the university.
The Original Degree Certificate contains the declaration that the student name, the course he/she obtained, grade he/she obtained, the year of study and other important details. The OD is the most important document to obtain as soon as the course has been completed. Original Degree Certificate is an important document to search for jobs, going abroad, and various other purposes.
JNTUK Pending OD List 2019
The list of students given below has applied for original degree certificates through Online process
But due to certain problems like
Student, father name wrongly printed on provisional Certificate (verify with SSC)
Scanned copies like (SSC, Photo, Provisional Certificate, CMM) are not uploaded properly. So, the original degree could not issue.
Daily Wise Pending OD List 2019
| sno | Htno | Problem | Documents Submission Date | Verified Date |
| --- | --- | --- | --- | --- |
| 1 | 123C1A0152 | Father Name Mistake | 2018-06-06 11:48:29 | 2018-06-07 11:36:46 |
| 2 | 11771A0345 | Name Mistake | 2018-06-05 06:15:37 | 2018-06-07 11:48:03 |
| 3 | 12PG1R0016 | Father Name Mistake | 2018-06-08 12:31:15 | 2018-06-12 10:52:15 |
| 4 | 12101R0024 | Father Name Mistake | 2018-07-04 05:02:48 | 2018-07-04 09:15:17 |
| 5 | 12101R0033 | Father Name Mistake | 2018-07-04 05:57:18 | 2018-07-04 09:18:30 |
| 6 | 13471D0604 | MonthYear pblm | 2018-07-04 11:57:35 | 2018-07-07 09:34:10 |
| 7 | 09A11A0469 | Name Mistake | 2018-07-07 06:16:54 | 2018-07-09 06:32:45 |
| 8 | 13A71D5601 | Father Name Mistake | 2018-07-21 05:16:55 | 2018-07-23 05:21:54 |
| 9 | 11B21A0352 | MonthYear pblm | 2018-07-28 07:18:27 | 2018-07-28 09:06:52 |
| 10 | 127W1A0483 | Father Name Mistake | 2018-08-18 08:11:13 | 2018-08-29 07:09:40 |
| 11 | 12131D2510 | Father Name Mistake | 2018-08-19 10:50:00 | 2018-08-29 09:04:01 |
| 12 | 138T1A01A8 | Father Name Mistake | 2018-08-20 07:40:58 | 2018-08-30 07:24:02 |
| 13 | 12981A05B9 | Father Name Mistake | 2018-08-26 18:00:11 | 2018-09-04 10:37:38 |
| 14 | 13GC1R0023 | Father Name Mistake | 2018-08-28 13:35:33 | 2018-09-10 11:10:29 |
| 15 | 14761D5815 | Father Name Mistake | 2018-08-30 15:59:56 | 2018-09-11 05:03:39 |
| 16 | 13JQ1A0222 | Father Name Mistake | 2018-09-18 06:46:47 | 2018-09-20 06:11:55 |
| 17 | 14L31E0006 | MonthYear pblm | 2018-09-29 04:39:20 | 2018-09-29 05:47:25 |
| 18 | 13JM1D5718 | Father Name Mistake | 2018-09-20 19:24:28 | 2018-09-29 16:37:11 |
| 19 | 12021A2628 | photo problem | 2018-08-30 04:11:46 | 2018-10-01 16:44:51 |
| 20 | 12A91A0174 | Father Name Mistake | 2018-10-27 10:52:59 | 2018-10-31 06:25:04 |
| 21 | 13JM1A0301 | Father Name Mistake | 2018-11-11 04:17:21 | 2018-11-12 06:05:54 |
| 22 | 14IS1D0114 | WRONG PC UPLOADED | 2018-11-13 09:24:49 | 2018-11-13 09:31:14 |
| 23 | 14BJ1D8705 | Files Not clear | 2018-11-14 09:59:12 | 2018-11-14 10:00:00 |
| 24 | 09KH5A0202 | Files Not clear | 2018-11-17 08:51:11 | 2018-11-17 10:34:26 |
| 25 | 132Z1A0347 | Father Name Mistake | 2018-11-17 17:21:53 | 2018-11-19 05:30:21 |
| 26 | 12JF1E0023 | Name Mistake | 2018-11-17 14:58:25 | 2018-11-19 05:45:51 |
| 27 | 13981A0570 | Father Name Mistake | 2018-11-19 15:55:05 | 2018-11-20 06:33:18 |
| 28 | 14F01E0060 | Files Not clear | 2018-11-23 13:39:07 | 2018-11-24 05:50:37 |
| 29 | 14HQ1E0030 | MonthYear pblm | 2018-11-25 06:55:44 | 2018-11-27 06:23:11 |
| 30 | 08VV1A0536 | photo problem | 2018-11-27 08:48:37 | 2018-11-27 08:51:20 |
| 31 | 13761A0108 | branch name correction | 2018-12-02 06:50:04 | 2018-12-03 05:07:29 |
| 32 | 15A81D5808 | Files Not clear | 2018-12-04 06:50:03 | 2018-12-04 09:50:15 |
| 33 | 14KN1A0556 | Files Not clear | 0000-00-00 00:00:00 | 2018-12-07 10:22:59 |
| 34 | 07U91A0441 | Father Name Mistake | 2018-12-09 13:20:33 | 2018-12-10 04:28:58 |
| 35 | 10471F00C1 | Father Name Mistake | 2018-12-10 13:23:17 | 2018-12-11 06:22:03 |
| 36 | 08991D5703 | Files Not clear | 2018-10-05 18:57:29 | 2018-12-11 06:23:43 |
| 37 | 11K11F0034 | Father Name Mistake | 2018-12-12 17:44:16 | 2018-12-13 05:23:20 |
| 38 | 13131D5202 | Name Mistake | 2018-12-15 14:54:53 | 2018-12-18 06:06:25 |
| 39 | 11NE1A0484 | Father Name Mistake | 2018-12-15 11:38:31 | 2018-12-18 06:17:59 |
| 40 | 138X1A0105 | Files Not clear | 2018-12-15 10:50:24 | 2018-12-18 06:21:03 |
| 41 | 13JF1E0057 | Name Mistake | 2018-12-18 09:59:43 | 2018-12-19 05:44:46 |
| 42 | 12PC1A0388 | Father Name Mistake | 2018-12-21 05:40:51 | 2018-12-21 05:42:54 |
| 43 | 12KT1A0415 | Father Name Mistake | 2018-12-20 10:18:47 | 2018-12-21 06:55:13 |
| 44 | 13HH1R0041 | Files Not clear | 2019-04-03 07:18:00 | 2018-12-24 08:58:48 |
| 45 | 10W25A0302 | photo problem | 2018-12-24 12:06:53 | 2018-12-26 06:22:15 |
| 46 | 11T71R0024 | Father Name Mistake | 2018-12-28 03:58:16 | 2018-12-28 10:13:15 |
| 47 | 13DA1R0045 | Name Mistake | 2018-12-31 05:49:29 | 2018-12-31 05:53:43 |
| 48 | 146G1D8708 | Files Not clear | 2018-12-31 05:58:33 | 2018-12-31 05:59:57 |
| 49 | 11511A0110 | Father Name Mistake | 2019-01-02 18:57:21 | 2019-01-03 11:16:42 |
| 50 | 12KT1A0531 | Father Name Mistake | 2019-01-03 15:22:21 | 2019-01-04 04:24:28 |
| 51 | 06H71F0012 | Name Mistake | 2019-01-03 12:45:01 | 2019-01-05 10:18:59 |
| 52 | 12PC1A0412 | Father Name Mistake | 2018-12-30 03:44:20 | 2019-01-05 10:26:49 |
| 53 | 13131D5305 | Father Name Mistake | 2019-01-07 09:03:44 | 2019-01-07 10:01:35 |
| 54 | 12551A0257 | Father Name Mistake | 2019-01-09 00:57:05 | 2019-01-09 04:27:09 |
| 55 | 09A91A05A8 | photo problem | 2019-01-11 06:06:40 | 2019-01-11 09:40:36 |
| 56 | 13L31A0110 | photo problem | 2019-01-11 08:19:50 | 2019-01-11 09:54:13 |
| 57 | 13HP1A0418 | Files Not clear | 2019-01-11 10:51:40 | 2019-01-11 11:36:10 |
| 58 | 12NG1A05A6 | Father Name Mistake | 2018-11-15 19:11:12 | 2019-01-17 04:34:56 |
| 59 | 12021A0239 | Name Mistake | 2019-01-12 08:35:19 | 2019-01-17 05:59:54 |
| 60 | 11AH1A0532 | Name Mistake | 2018-11-20 07:53:05 | 2019-01-18 03:55:41 |
| 61 | 136G5A0319 | Father Name Mistake | 2018-12-31 12:19:04 | 2019-01-19 04:10:49 |
| 62 | 136G5A0309 | Father Name Mistake | 2018-12-31 13:46:28 | 2019-01-19 04:11:43 |
| 63 | 11551F0015 | photo problem | 2019-01-18 10:52:10 | 2019-01-19 07:39:59 |
| 64 | 12NF1A0452 | Name Mistake | 2019-01-20 08:54:05 | 2019-01-21 06:16:47 |
| 65 | 13JD1A0588 | photo problem | 2019-01-21 07:48:10 | 2019-01-21 11:37:24 |
| 66 | 148Q1R0002 | photo problem | 2019-01-21 10:25:17 | 2019-01-22 07:21:09 |
| 67 | 127W1A0408 | Father Name Mistake | 2019-01-21 17:33:13 | 2019-01-22 09:56:49 |
| 68 | 12MG1A0418 | Father Name Mistake | 2019-01-24 11:19:49 | 2019-01-25 04:33:06 |
| 69 | 12H71A0550 | Files Not clear | 2019-01-24 07:54:48 | 2019-01-25 04:40:08 |
| 70 | 13495A0311 | Pcslno Mistake | 2019-01-26 08:44:05 | 2019-01-28 05:48:11 |
| 71 | 11JM1A0506 | Father Name Mistake | 2019-01-26 09:29:54 | 2019-01-28 06:27:41 |
| 72 | 136B1A0126 | Father Name Mistake | 2019-01-22 11:55:40 | 2019-01-29 06:12:27 |
| 73 | 09S01A0519 | photo problem | 2019-01-28 08:08:36 | 2019-01-29 06:43:31 |
| 74 | 13JD5A0210 | Files Not clear | 2019-01-29 09:42:16 | 2019-01-30 07:32:52 |
| 75 | 07B21A0409 | Name Mistake | 2019-01-29 12:03:59 | 2019-01-30 09:52:01 |
| 76 | 13F91A0456 | Files Not clear | 2019-01-30 07:29:13 | 2019-01-30 11:28:45 |
| 77 | 13KQ1A2406 | Files Not clear | 2019-01-30 07:32:16 | 2019-01-30 11:38:14 |
| 78 | 126R1A0334 | Files Not clear | 2019-01-30 07:11:50 | 2019-01-30 11:38:52 |
| 79 | 127W1A0106 | Files Not clear | 2019-01-30 08:05:08 | 2019-01-30 11:40:16 |
| 80 | 07515A0309 | photo problem | 2019-01-30 07:30:09 | 2019-01-30 11:41:27 |
| 81 | 12A91A02A0 | Father Name Mistake | 2019-01-31 10:51:35 | 2019-01-31 10:53:59 |
| 82 | 11W61A0135 | Father Name Mistake | 2019-02-01 10:09:45 | 2019-02-01 11:36:32 |
| 83 | 12331A0593 | Files Not clear | 2019-02-01 12:08:54 | 2019-02-02 05:05:00 |
| 84 | 13JN1A0446 | Files Not clear | 2019-02-01 11:12:16 | 2019-02-02 05:07:16 |
| 85 | 12131A1259 | Father Name Mistake | 2019-02-03 11:17:03 | 2019-02-04 06:36:48 |
| 86 | 13131A0444 | Father Name Mistake | 2019-02-04 02:01:14 | 2019-02-04 06:53:34 |
| 87 | 08541A0326 | pcno,pcslno mistake | 2018-08-17 10:41:36 | 2019-02-06 04:09:39 |
| 88 | 14NR1E00G7 | Files Not clear | 2019-02-05 07:36:40 | 2019-02-06 11:29:37 |
| 89 | 148W5A0217 | Father Name Mistake | 2019-02-06 08:22:27 | 2019-02-07 05:45:24 |
| 90 | 05551A0256 | Father Name Mistake | 2019-02-06 10:54:32 | 2019-02-07 06:31:01 |
| 91 | 12131A04B9 | Father Name Mistake | 2019-02-04 11:16:14 | 2019-02-11 04:32:52 |
| 92 | 13101R0088 | Files Not clear | 0000-00-00 00:00:00 | 2019-02-11 07:26:20 |
| 93 | 14BQ5A0326 | Name Mistake | 2019-02-11 05:59:59 | 2019-02-11 09:30:37 |
| 94 | 15KP1E0021 | Father Name Mistake | 2019-02-11 17:37:53 | 2019-02-12 06:55:31 |
| 95 | 08BN5A0210 | photo problem | 2019-02-12 06:06:19 | 2019-02-13 08:38:50 |
| 96 | 13PD1A0403 | Name Mistake | 2019-02-12 15:20:14 | 2019-02-13 09:57:44 |
| 97 | 12F01A0596 | Files Not clear | 2019-02-13 05:43:58 | 2019-02-13 10:39:16 |
| 98 | 08HQ1A0520 | photo problem | 2019-01-21 07:36:41 | 2019-02-14 09:08:40 |
| 99 | 139Z1E0003 | Files Not clear | 2019-02-13 11:32:31 | 2019-02-14 09:18:17 |
| 100 | 11NH1A0225 | Files Not clear | 2019-02-14 15:15:01 | 2019-02-15 11:06:13 |
| 101 | 12CD1T0014 | Files Not clear | 2019-02-19 04:26:37 | 2019-02-15 11:34:09 |
| 102 | 13NR1A0561 | Files Not clear | 2019-02-15 16:46:12 | 2019-02-16 10:55:12 |
| 103 | 14NF1A0404 | Files Not clear | 2019-02-16 05:13:03 | 2019-02-18 04:33:27 |
| 104 | 137R1D5803 | WRONG PC UPLOADED | 2019-02-18 17:33:52 | 2019-02-19 04:56:23 |
| 105 | 14JR5A0204 | Name Mistake | 2019-02-18 16:01:51 | 2019-02-19 06:56:45 |
| 106 | 07471F00C5 | Pcslno Mistake | 2019-02-19 13:14:55 | 2019-02-21 04:18:48 |
| 107 | 139T1R0011 | Pcslno Mistake | 2019-02-19 06:57:40 | 2019-02-21 04:35:29 |
| 108 | 14551D8704 | Father Name Mistake | 2019-02-21 06:54:27 | 2019-02-21 06:56:52 |
| 109 | 14JR1A0153 | Father Name Mistake | 2019-02-14 11:33:37 | 2019-02-22 04:08:22 |
| 110 | 13JU1A0504 | Files Not clear | 2019-02-21 14:35:10 | 2019-02-22 04:12:03 |
| 111 | 13485A0301 | Pcslno Mistake | 2019-02-21 07:25:44 | 2019-02-23 09:19:34 |
| 112 | 116B1A0318 | Father Name Mistake | 2019-02-23 07:12:52 | 2019-02-23 11:46:28 |
| 113 | 12B21A0584 | Father Name Mistake | 2019-02-23 10:49:18 | 2019-02-23 11:52:55 |
| 114 | 13021F0027 | Files Not clear | 2019-02-23 13:01:04 | 2019-02-25 04:27:11 |
| 115 | 139F5A0102 | Father Name Mistake | 2019-02-25 11:17:23 | 2019-02-26 04:48:25 |
| 116 | 12981A0113 | Father Name Mistake | 0000-00-00 00:00:00 | 2019-02-27 06:34:39 |
| 117 | 10R81A0456 | Father Name Mistake | 2018-11-16 09:05:43 | 2019-03-01 04:56:37 |
| 118 | 12981A05A3 | Name Mistake | 2019-02-22 15:40:53 | 2019-03-01 05:36:39 |
| 119 | 15DR5R0002 | Files Not clear | 0000-00-00 00:00:00 | 2019-03-02 09:42:38 |
| 120 | 13JN5A0437 | Father Name Mistake | 2019-03-04 06:50:25 | 2019-03-05 06:42:16 |
| 121 | 10K65A0413 | Files Not clear | 2019-03-05 11:06:18 | 2019-03-05 11:08:17 |
| 122 | 11A31A05B5 | Name Mistake | 2019-03-05 06:44:55 | 2019-03-05 11:13:01 |
| 123 | 118W1A0353 | Files Not clear | 2019-03-04 14:17:57 | 2019-03-05 11:29:27 |
| 124 | 128W1A0206 | Pcslno Mistake | 2019-03-03 05:39:01 | 2019-03-06 09:13:36 |
| 125 | 13JQ1A0147 | photo problem | 2019-03-03 11:11:41 | 2019-03-06 09:46:00 |
| 126 | 10131A0112 | photo problem | 2019-03-06 06:31:10 | 2019-03-06 09:56:41 |
| 127 | 11AR1A04A0 | Father Name Mistake | 2019-03-03 11:11:18 | 2019-03-06 10:25:32 |
| 128 | 08HQ1A0511 | Files Not clear | 2019-03-03 13:58:24 | 2019-03-06 10:34:11 |
| 129 | 15A21E0031 | pcno,pcslno mistake | 2019-03-04 16:41:00 | 2019-03-06 11:08:44 |
| 130 | 136L1A0511 | Files Not clear | 2019-03-04 08:22:03 | 2019-03-06 11:47:33 |
| 131 | 10K61A05B0 | photo problem | 2019-03-06 07:58:14 | 2019-03-07 05:59:49 |
| 132 | 097X1A0130 | Files Not clear | 2019-03-06 06:08:53 | 2019-03-07 06:38:16 |
| 133 | 12K11A0277 | Father Name Mistake | 2019-03-06 13:59:47 | 2019-03-07 07:49:18 |
| 134 | 128W1A0550 | Father Name Mistake | 2019-03-06 15:50:42 | 2019-03-07 08:50:50 |
| 135 | 11131A03B7 | Pcslno Mistake | 2019-03-07 12:58:05 | 2019-03-08 08:16:15 |
| 136 | 13JT1A0515 | Files Not clear | 2019-03-07 10:58:55 | 2019-03-08 08:59:29 |
| 137 | 11L31A0234 | Files Not clear | 2019-03-07 16:11:52 | 2019-03-08 10:02:42 |
| 138 | 12761A0533 | photo problem | 2019-03-07 16:51:28 | 2019-03-08 10:25:00 |
| 139 | 12FF1A0515 | Files Not clear | 2019-03-08 07:28:58 | 2019-03-08 10:46:01 |
| 140 | 10851A0210 | Files Not clear | 2019-03-08 07:15:30 | 2019-03-08 10:56:37 |
| 141 | 11HJ5A0407 | Files Not clear | 2019-03-09 17:25:58 | 2019-03-11 05:48:32 |
| 142 | 14335A0101 | Father Name Mistake | 2019-03-09 11:23:32 | 2019-03-11 08:31:47 |
| 143 | 146C1F0020 | Files Not clear | 2019-03-12 04:29:08 | 2019-03-13 09:09:58 |
| 144 | 13BJ1R0005 | Files Not clear | 2019-03-12 02:10:46 | 2019-03-13 11:10:32 |
| 145 | 12FE1A0208 | Father Name Mistake | 2019-03-14 04:36:24 | 2019-03-16 04:42:24 |
| 146 | 112Q1A0403 | Father Name Mistake | 2019-03-15 06:56:47 | 2019-03-16 09:29:40 |
| 147 | 11X41A0481 | Pcslno Mistake | 2019-03-03 07:07:58 | 2019-03-19 04:37:01 |
| 148 | 13131D1605 | Father Name Mistake | 2019-03-17 14:44:08 | 2019-03-19 04:43:27 |
| 149 | 13NK5A0304 | Father Name Mistake | 2019-03-15 15:01:22 | 2019-03-19 06:38:37 |
| 150 | 11MF5A0401 | pcno,pcslno mistake | 2019-03-15 14:47:23 | 2019-03-19 06:47:19 |
| 151 | 127X1A0101 | Files Not clear | 2019-03-16 05:35:54 | 2019-03-19 07:32:31 |
| 152 | 14NU1D5302 | Files Not clear | 2019-03-16 08:25:00 | 2019-03-19 09:25:33 |
| 153 | 13995A0305 | Files Not clear | 2019-03-16 14:16:09 | 2019-03-19 09:47:51 |
| 154 | 10NU1A0504 | pcno,pcslno mistake | 2019-03-16 13:26:44 | 2019-03-19 10:55:42 |
| 155 | 14JA5A0134 | Files Not clear | 2019-03-18 06:27:38 | 2019-03-19 11:12:21 |
| 156 | 10811A0506 | Name Mistake | 2019-03-17 06:03:17 | 2019-03-20 05:31:26 |
| 157 | 158W1D8001 | Father Name Mistake | 2019-03-17 07:08:20 | 2019-03-20 05:40:01 |
| 158 | 10A71A0537 | pcno,pcslno mistake | 2019-03-17 11:57:06 | 2019-03-20 05:44:34 |
| 159 | 06961A1234 | Name Mistake | 2019-03-18 10:33:58 | 2019-03-20 06:12:49 |
| 160 | 126Q1A0202 | Pcslno Mistake | 2019-03-17 10:18:30 | 2019-03-20 06:19:11 |
| 161 | 138A1A0119 | Pcslno Mistake | 2019-03-17 17:06:59 | 2019-03-20 10:18:03 |
| 162 | 14491A0409 | Files Not clear | 2019-03-18 12:38:34 | 2019-03-20 11:32:00 |
| 163 | 12021R0006 | Father Name Mistake | 2019-03-14 11:14:13 | 2019-03-21 05:09:01 |
| 164 | 13H41A0539 | photo problem | 2019-03-17 05:53:29 | 2019-03-21 05:13:27 |
| 165 | 118Q1R0006 | Father Name Mistake | 2019-03-18 09:25:38 | 2019-03-21 05:26:10 |
| 166 | 13HJ1A0507 | Father Name Mistake | 2019-03-19 09:05:46 | 2019-03-21 11:15:14 |
| 167 | 12131A1207 | Father Name Mistake | 2019-01-16 15:32:54 | 2019-03-21 11:43:43 |
| 168 | 12JF1A0405 | Father Name Mistake | 2019-01-11 09:12:40 | 2019-03-26 04:15:48 |
| 169 | 12NG1A0153 | Files Not clear | 2019-02-09 09:42:19 | 2019-03-26 04:30:24 |
VII – Convocation Pending OD List 2019
| sno | Htno | Problem | Documents Submission Date | Verified Date |
| --- | --- | --- | --- | --- |
| 1 | 14KN1A03A8 | pcno,pcslno mistake | 2019-02-28 15:43:07 | 2019-03-02 06:44:40 |
| 2 | 14KT1A0508 | Files Not clear | 2019-03-01 18:27:50 | 2019-03-05 06:53:33 |
| 3 | 14EM1A0420 | Files Not clear | 2019-03-02 05:01:50 | 2019-03-05 07:19:41 |
| 4 | 10022P0434 | Files Not clear | 2019-03-01 10:19:20 | 2019-03-06 04:42:33 |
| 5 | 15555A0317 | aadhar not upload | 2019-03-05 18:37:15 | 2019-03-06 05:19:40 |
| 6 | 14KP1A0205 | aadhar not upload | 2019-03-02 06:17:17 | 2019-03-06 05:20:11 |
| 7 | 14131A0129 | Files Not clear | 2019-03-02 09:11:21 | 2019-03-06 06:50:31 |
| 8 | 14A31A0497 | Files Not clear | 2019-03-03 13:11:47 | 2019-03-06 07:02:36 |
| 9 | 14KQ1A0479 | Files Not clear | 2019-03-02 07:21:55 | 2019-03-06 09:20:08 |
| 10 | 14KN1A0545 | Files Not clear | 2019-03-02 11:57:53 | 2019-03-06 09:28:57 |
| 11 | 14MQ1A0439 | Files Not clear | 2019-03-02 11:57:44 | 2019-03-06 10:10:56 |
| 12 | 15765A0508 | Files Not clear | 2019-03-02 13:12:11 | 2019-03-06 10:19:46 |
| 13 | 14NF1A0359 | Files Not clear | 2019-03-02 14:46:56 | 2019-03-06 11:03:28 |
| 14 | 14X21A0503 | Name Mistake | 2019-03-02 17:05:50 | 2019-03-07 04:30:42 |
| 15 | 14131A0543 | Percentage Pblm | 2019-03-02 18:20:06 | 2019-03-07 04:41:07 |
| 16 | 14A31A04I5 | Files Not clear | 2019-03-02 15:21:29 | 2019-03-07 04:41:57 |
| 17 | 15X21D5516 | Pcslno Mistake | 2019-03-03 06:47:31 | 2019-03-07 05:47:18 |
| 18 | 15131D1601 | Percentage Pblm | 2019-03-03 06:56:33 | 2019-03-07 05:52:08 |
| 19 | 14A51A0412 | Father Name Mistake | 2019-03-03 05:43:58 | 2019-03-07 09:36:47 |
| 20 | 14NN1A05C7 | aadhar not upload | 2019-03-03 06:52:50 | 2019-03-07 09:38:35 |
| 21 | 14131A0808 | Percentage Pblm | 2019-03-03 08:04:02 | 2019-03-07 09:40:52 |
| 22 | 166G1D0406 | Father Name Mistake | 2019-03-03 07:36:04 | 2019-03-07 09:50:36 |
| 23 | 14761A0137 | Percentage Pblm | 2019-03-03 09:25:14 | 2019-03-07 09:51:24 |
| 24 | 14131A0125 | Percentage Pblm | 2019-03-03 16:47:16 | 2019-03-07 10:41:10 |
| 25 | 14NF1A0201 | Files Not clear | 2019-03-03 09:02:32 | 2019-03-07 10:45:51 |
| 26 | 14JG1A0589 | Files Not clear | 2019-03-03 17:54:57 | 2019-03-07 10:52:13 |
| 27 | 142P1E0013 | aadhar not upload | 2019-03-03 11:13:08 | 2019-03-08 09:38:08 |
| 28 | 16BQ1D8704 | aadhar not upload | 2019-03-04 03:43:42 | 2019-03-08 09:39:32 |
| 29 | 14131A0289 | Percentage Pblm | 2019-03-04 06:56:15 | 2019-03-08 09:40:57 |
| 30 | 168H1D2212 | branch name correction | 2019-03-04 05:22:23 | 2019-03-08 09:46:03 |
| 31 | 14551A03E1 | Files Not clear | 2019-03-08 07:28:47 | 2019-03-08 09:47:20 |
| 32 | 14131A0343 | Percentage Pblm | 2019-03-04 06:27:40 | 2019-03-08 09:48:40 |
| 33 | 14331A02A4 | aadhar not upload | 2019-03-07 08:10:36 | 2019-03-08 09:49:04 |
| 34 | 14131A0286 | Percentage Pblm | 2019-03-04 06:51:32 | 2019-03-08 09:52:24 |
| 35 | 14131A02A2 | Percentage Pblm | 2019-03-04 07:22:08 | 2019-03-08 09:53:06 |
| 36 | 14A31A04J3 | Files Not clear | 2019-03-03 14:45:05 | 2019-03-08 10:16:36 |
| 37 | 14331A04H0 | Files Not clear | 2019-03-04 15:18:41 | 2019-03-11 07:02:49 |
| 38 | 14X41A0452 | aadhar not upload | 2019-03-04 06:26:57 | 2019-03-11 07:06:49 |
| 39 | 14131A0130 | Percentage Pblm | 2019-03-05 02:05:52 | 2019-03-11 09:50:09 |
| 40 | 15471D5404 | branch name correction | 2019-03-05 02:49:08 | 2019-03-11 09:51:42 |
| 41 | 16021D3409 | branch name correction | 2019-03-05 04:27:05 | 2019-03-11 09:58:23 |
| 42 | 15A35A0425 | Files Not clear | 2019-03-06 09:53:28 | 2019-03-11 10:02:41 |
| 43 | 14MR1A3504 | branch name correction | 2019-03-05 08:14:25 | 2019-03-11 10:32:57 |
| 44 | 14PA1A0486 | aadhar not upload | 2019-03-04 11:10:55 | 2019-03-12 06:32:54 |
| 45 | 14JH1A0430 | aadhar not upload | 2019-03-05 14:02:43 | 2019-03-12 07:03:44 |
| 46 | 14NT1A0412 | Percentage Pblm | 2019-03-04 15:29:06 | 2019-03-12 09:05:28 |
| 47 | 14FE1A0237 | aadhar not upload | 2019-03-04 15:43:17 | 2019-03-12 09:13:46 |
| 48 | 14FE1A0224 | aadhar not upload | 2019-03-04 16:42:28 | 2019-03-12 09:16:40 |
| 49 | 156N5A0309 | aadhar not upload | 2019-03-04 16:41:30 | 2019-03-12 09:37:37 |
| 50 | 14131A05B1 | Percentage Pblm | 2019-03-05 18:14:19 | 2019-03-12 09:47:49 |
| 51 | 14341A3415 | branch name correction | 2019-03-06 07:26:16 | 2019-03-12 09:54:00 |
| 52 | 14761A0558 | Percentage Pblm | 2019-03-06 05:56:19 | 2019-03-13 04:34:38 |
| 53 | 15MH1M0024 | branch name correction | 2019-03-06 08:29:57 | 2019-03-13 05:13:16 |
| 54 | 15555A0341 | Files Not clear | 2019-03-06 03:35:36 | 2019-03-13 05:17:34 |
| 55 | 139P1A0327 | Incorrect Marks Memos | 2019-03-05 11:09:25 | 2019-03-13 05:19:59 |
| 56 | 13221D2110 | Files Not clear | 2019-03-07 06:32:14 | 2019-03-13 05:24:15 |
| 57 | 14JG1A0243 | aadhar not upload | 2019-03-09 07:42:36 | 2019-03-13 05:26:05 |
| 58 | 163C1D8702 | Files Not clear | 2019-03-05 15:10:03 | 2019-03-13 05:28:21 |
| 59 | 14NM1A05D5 | Files Not clear | 2019-03-06 17:26:34 | 2019-03-13 05:39:01 |
| 60 | 14JR1A0370 | memos required | 2019-03-06 15:58:56 | 2019-03-13 05:41:08 |
| 61 | 14531D8711 | Pcslno Mistake | 2019-03-06 07:40:21 | 2019-03-13 05:41:27 |
| 62 | 15135A0235 | Percentage Pblm | 2019-03-10 11:50:30 | 2019-03-13 05:42:47 |
| 63 | 14131A0370 | Percentage Pblm | 2019-03-10 05:17:27 | 2019-03-13 05:47:31 |
| 64 | 15765A0421 | Percentage Pblm | 2019-03-06 19:12:31 | 2019-03-13 05:55:11 |
| 65 | 14761A1013 | Files Not clear | 2019-03-06 15:01:02 | 2019-03-13 05:57:39 |
| 66 | 14R85A0217 | Files Not clear | 2019-03-06 13:40:52 | 2019-03-13 06:12:38 |
| 67 | 148X1A0320 | aadhar not upload | 2019-03-07 07:39:27 | 2019-03-13 06:15:46 |
| 68 | 14131A0568 | Percentage Pblm | 2019-03-07 10:50:26 | 2019-03-13 06:55:06 |
| 69 | 14JD1D4317 | memos required | 2019-03-07 09:56:42 | 2019-03-13 06:56:02 |
| 70 | 14A91A0587 | aadhar not upload | 2019-03-07 12:21:05 | 2019-03-13 07:06:15 |
| 71 | 15021D1520 | memos required | 2019-03-07 04:14:49 | 2019-03-13 07:18:14 |
| 72 | 14131A0404 | Percentage Pblm | 2019-03-07 15:06:13 | 2019-03-13 10:14:16 |
| 73 | 14W31A2108 | Files Not clear | 2019-03-07 09:32:43 | 2019-03-13 10:34:53 |
| 74 | 148H1A0109 | Father Name Mistake | 2019-03-07 12:35:40 | 2019-03-13 10:39:57 |
| 75 | 148W1A01E7 | Father Name Mistake | 2019-03-08 07:39:04 | 2019-03-13 11:13:13 |
| 76 | 14KD1A0586 | memos required | 2019-03-08 07:16:14 | 2019-03-13 11:13:51 |
| 77 | 16FE1D1803 | branch name correction | 2019-03-09 11:15:41 | 2019-03-13 11:30:37 |
| 78 | 14021A0429 | aadhar not upload | 2019-03-07 18:52:49 | 2019-03-13 11:32:27 |
| 79 | 14MR1A3509 | branch name correction | 2019-03-08 09:10:50 | 2019-03-13 11:34:09 |
| 80 | 14131A0222 | Percentage Pblm | 2019-03-08 09:47:51 | 2019-03-13 11:36:00 |
| 81 | 14131A0264 | Percentage Pblm | 2019-03-08 10:29:14 | 2019-03-13 11:41:01 |
| 82 | 14761A0402 | Percentage Pblm | 2019-03-08 11:20:45 | 2019-03-13 11:50:55 |
| 83 | 15135A0213 | Percentage Pblm | 2019-03-08 12:00:52 | 2019-03-13 11:56:24 |
| 84 | 14U91A0588 | Files Not clear | 2019-03-05 14:30:17 | 2019-03-14 04:30:03 |
| 85 | 14JG1A0226 | Files Not clear | 2019-03-05 16:21:03 | 2019-03-14 04:32:09 |
| 86 | 14MK1A0527 | Files Not clear | 2019-03-06 07:14:59 | 2019-03-14 04:42:48 |
| 87 | 14B01A05E7 | aadhar not upload | 2019-03-08 17:45:57 | 2019-03-14 06:14:59 |
| 88 | 15135A0306 | Percentage Pblm | 2019-03-08 18:06:55 | 2019-03-14 06:18:41 |
| 89 | 14131A1261 | Percentage Pblm | 2019-03-09 14:56:32 | 2019-03-14 06:20:50 |
| 90 | 15135A0238 | aadhar not upload | 2019-03-08 20:38:12 | 2019-03-14 06:21:32 |
| 91 | 14501A1227 | Father Name Mistake | 2019-03-12 04:14:54 | 2019-03-14 07:30:06 |
| 92 | 14FE1A0517 | Father Name Mistake | 2019-03-09 09:49:17 | 2019-03-14 07:35:20 |
| 93 | 14A71A0150 | Files Not clear | 2019-03-09 06:34:41 | 2019-03-14 09:28:33 |
| 94 | 14L31A0310 | aadhar not upload | 2019-03-09 05:51:10 | 2019-03-14 09:34:03 |
| 95 | 14A31A0428 | Files Not clear | 2019-03-09 06:27:18 | 2019-03-14 09:41:22 |
| 96 | 14761A03B5 | Percentage Pblm | 2019-03-09 07:25:59 | 2019-03-14 09:51:55 |
| 97 | 14131A0277 | Percentage Pblm | 2019-03-09 14:23:21 | 2019-03-14 10:12:52 |
| 98 | 14K61A0409 | aadhar not upload | 2019-03-09 15:33:47 | 2019-03-14 10:19:44 |
| 99 | 14H71A0456 | aadhar not upload | 2019-03-10 09:08:36 | 2019-03-14 10:24:07 |
| 100 | 15135A0106 | Percentage Pblm | 2019-03-10 04:47:36 | 2019-03-14 10:36:04 |
| 101 | 15505A2107 | pcno,pcslno mistake | 2019-03-09 16:46:36 | 2019-03-14 10:44:58 |
| 102 | 15135A0433 | Percentage Pblm | 2019-03-10 05:10:45 | 2019-03-14 10:47:21 |
| 103 | 16021D3422 | branch name correction | 2019-03-09 13:52:23 | 2019-03-14 10:52:20 |
| 104 | 14MH1D5202 | branch name correction | 2019-03-09 13:36:40 | 2019-03-14 10:54:05 |
| 105 | 14JU1A0439 | aadhar not upload | 2019-03-09 14:29:24 | 2019-03-14 11:02:39 |
| 106 | 14K61A0408 | aadhar not upload | 2019-03-09 16:58:44 | 2019-03-14 11:16:04 |
| 107 | 14H41A0454 | Files Not clear | 2019-03-10 05:47:09 | 2019-03-14 11:24:48 |
| 108 | 15IS1D9608 | branch name correction | 2019-03-10 11:07:24 | 2019-03-14 11:26:46 |
| 109 | 15K15A0417 | Pcslno Mistake | 2019-03-10 10:30:39 | 2019-03-14 11:29:57 |
| 110 | 15131D4604 | branch name correction | 2019-03-11 07:08:34 | 2019-03-14 11:55:29 |
| 111 | 14131A0475 | Percentage Pblm | 2019-03-11 07:05:03 | 2019-03-14 11:56:37 |
| 112 | 14761A0541 | Percentage Pblm | 2019-03-12 05:53:50 | 2019-03-14 11:58:53 |
| 113 | 14B21A0433 | memos required | 2019-03-10 05:54:32 | 2019-03-15 04:53:09 |
| 114 | 15K15A0133 | aadhar not upload | 2019-03-10 07:58:08 | 2019-03-15 04:58:24 |
| 115 | 14JR1A0216 | Files Not clear | 2019-03-04 17:12:56 | 2019-03-15 04:59:45 |
| 116 | 14NQ1A3516 | branch name correction | 2019-03-10 08:05:21 | 2019-03-15 05:06:13 |
| 117 | 14331A02A8 | memos required | 2019-03-10 11:31:35 | 2019-03-15 05:09:02 |
| 118 | 14JG1A0241 | Pcslno Mistake | 2019-03-10 09:39:13 | 2019-03-15 05:13:20 |
| 119 | 14A81A0520 | Files Not clear | 2019-03-10 09:34:31 | 2019-03-15 05:27:14 |
| 120 | 14HP1A0105 | memos required | 2019-03-11 08:06:56 | 2019-03-15 05:47:05 |
| 121 | 16KN1D5208 | branch name correction | 2019-03-12 05:18:51 | 2019-03-15 05:47:27 |
| 122 | 14131A0177 | Percentage Pblm | 2019-03-13 14:41:21 | 2019-03-15 05:58:39 |
| 123 | 14131A0363 | Percentage Pblm | 2019-03-11 08:46:24 | 2019-03-15 06:04:20 |
| 124 | 15A91D5202 | branch name correction | 2019-03-11 08:41:29 | 2019-03-15 06:04:54 |
| 125 | 14551A0110 | Father Name Mistake | 2019-03-11 14:55:21 | 2019-03-15 06:06:32 |
| 126 | 14131A0484 | Percentage Pblm | 2019-03-11 14:44:15 | 2019-03-15 06:10:22 |
| 127 | 14B21A0409 | Files Not clear | 2019-03-11 09:30:27 | 2019-03-15 06:14:00 |
| 128 | 15A21D9601 | branch name correction | 2019-03-11 09:45:59 | 2019-03-15 06:14:27 |
| 129 | 14P31A0148 | Incorrect Marks Memos | 2019-03-11 06:35:51 | 2019-03-15 06:26:31 |
| 130 | 13NF1A0365 | Files Not clear | 2019-03-11 12:33:26 | 2019-03-15 06:34:02 |
| 131 | 14131A0801 | Percentage Pblm | 2019-03-11 12:47:39 | 2019-03-15 06:40:50 |
| 132 | 14761A1018 | Percentage Pblm | 2019-03-12 13:35:24 | 2019-03-15 06:41:41 |
| 133 | 12MH1A0586 | Files Not clear | 2019-03-11 08:48:02 | 2019-03-15 07:00:58 |
| 134 | 14221A03F6 | Files Not clear | 2019-03-11 10:32:35 | 2019-03-15 07:08:30 |
| 135 | 14761A0462 | Percentage Pblm | 2019-03-11 17:00:03 | 2019-03-15 08:41:08 |
| 136 | 15131D5804 | Percentage Pblm | 2019-03-11 16:57:19 | 2019-03-15 09:02:25 |
| 137 | 15135A0308 | Percentage Pblm | 2019-03-11 17:29:13 | 2019-03-15 09:12:52 |
| 138 | 14761A1206 | Percentage Pblm | 2019-03-11 18:42:37 | 2019-03-15 09:15:34 |
| 139 | 14HN1A0426 | aadhar not upload | 2019-03-11 13:52:33 | 2019-03-15 09:20:12 |
| 140 | 14131A0188 | Percentage Pblm | 2019-03-12 12:17:30 | 2019-03-15 09:58:53 |
| 141 | 14JQ1D2136 | branch name correction | 2019-03-13 01:03:49 | 2019-03-15 10:00:10 |
| 142 | 16021D3407 | branch name correction | 2019-03-12 08:33:57 | 2019-03-15 10:05:09 |
| 143 | 14A31A0261 | Percentage Pblm | 2019-03-11 13:10:49 | 2019-03-15 10:07:30 |
| 144 | 14B01A12B7 | Files Not clear | 2019-03-11 17:57:53 | 2019-03-15 10:10:19 |
| 145 | 15495A0205 | Files Not clear | 2019-03-12 17:42:30 | 2019-03-15 10:16:41 |
| 146 | 15AJ5A0407 | Files Not clear | 2019-03-12 05:16:02 | 2019-03-15 10:19:06 |
| 147 | 15765A0208 | aadhar not upload | 2019-03-12 09:38:03 | 2019-03-15 10:19:39 |
| 148 | 14A51A0133 | Files Not clear | 2019-03-12 10:46:37 | 2019-03-15 10:28:31 |
| 149 | 14L31A05A5 | WRONG PC UPLOADED | 2019-03-11 13:13:19 | 2019-03-15 10:42:19 |
| 150 | 13B21A0322 | Files Not clear | 2019-03-12 09:53:09 | 2019-03-15 10:43:16 |
| 151 | 14021R0021 | Files Not clear | 2019-03-12 06:26:50 | 2019-03-15 10:47:59 |
| 152 | 14F01A05C4 | aadhar not upload | 2019-03-13 04:27:38 | 2019-03-15 10:55:16 |
| 153 | 15IS1D9614 | branch name correction | 2019-03-12 15:57:50 | 2019-03-15 10:57:57 |
| 154 | 14JR1A0464 | Files Not clear | 2019-03-13 11:23:45 | 2019-03-15 11:00:07 |
| 155 | 14JR1A04A2 | Files Not clear | 2019-03-12 12:02:03 | 2019-03-15 11:00:13 |
| 156 | 143B1A0524 | aadhar not upload | 2019-03-12 08:04:04 | 2019-03-15 11:03:11 |
| 157 | 143J1A0540 | Files Not clear | 2019-03-12 15:43:54 | 2019-03-15 11:04:43 |
| 158 | 148W1A1037 | Files Not clear | 2019-03-12 08:59:21 | 2019-03-15 11:05:36 |
| 159 | 14KD1A05C9 | Files Not clear | 2019-03-12 10:26:06 | 2019-03-15 11:10:10 |
| 160 | 16IS1D0106 | branch name correction | 2019-03-14 10:13:13 | 2019-03-15 11:12:21 |
| 161 | 14131A0492 | Percentage Pblm | 2019-03-12 17:36:19 | 2019-03-15 11:27:24 |
| 162 | 14131A0586 | Percentage Pblm | 2019-03-12 18:03:39 | 2019-03-15 11:33:08 |
| 163 | 14BQ1A0270 | Files Not clear | 2019-03-14 05:40:35 | 2019-03-15 11:37:47 |
| 164 | 15135A0418 | Percentage Pblm | 2019-03-13 04:06:31 | 2019-03-15 11:40:33 |
| 165 | 14VV1A1223 | aadhar not upload | 2019-03-08 16:31:32 | 2019-03-16 04:32:25 |
| 166 | 14BQ1A05B0 | memos required | 2019-03-14 07:18:58 | 2019-03-16 05:43:39 |
| 167 | 156T1D1707 | branch name correction | 2019-03-06 06:42:38 | 2019-03-16 05:59:00 |
| 168 | 15A01D8716 | Pcslno Mistake | 2019-03-12 17:43:44 | 2019-03-16 06:15:54 |
| 169 | 147W1A0428 | memos required | 2019-03-13 06:03:13 | 2019-03-16 07:01:27 |
| 170 | 15A55A0244 | Files Not clear | 2019-03-05 06:20:57 | 2019-03-16 08:32:37 |
| 171 | 14F01A05F4 | Files Not clear | 2019-03-13 11:39:32 | 2019-03-16 09:09:11 |
| 172 | 14FE1A0512 | Files Not clear | 2019-03-13 18:42:11 | 2019-03-16 09:31:16 |
| 173 | 14331A0388 | Files Not clear | 2019-02-28 11:53:48 | 2019-03-18 04:28:02 |
| 174 | 14131A04A9 | Percentage Pblm | 2019-03-13 16:31:20 | 2019-03-18 04:35:30 |
| 175 | 15BQ5A0205 | aadhar not upload | 2019-03-02 18:55:53 | 2019-03-18 04:36:04 |
| 176 | 14131A04C1 | Percentage Pblm | 2019-03-13 17:18:30 | 2019-03-18 04:36:13 |
| 177 | 14341A05E5 | Files Not clear | 2019-03-14 05:16:19 | 2019-03-18 04:44:23 |
| 178 | 14761A0597 | Percentage Pblm | 2019-03-17 10:23:49 | 2019-03-18 04:53:04 |
| 179 | 14131A0494 | Percentage Pblm | 2019-03-13 19:17:53 | 2019-03-18 04:54:05 |
| 180 | 14981A0375 | memos required | 2019-03-14 01:17:27 | 2019-03-18 04:56:05 |
| 181 | 14131A0227 | Percentage Pblm | 2019-03-14 06:46:30 | 2019-03-18 04:57:04 |
| 182 | 14491A03E7 | aadhar not upload | 2019-03-14 04:32:18 | 2019-03-18 05:05:28 |
| 183 | 158X5A0102 | WRONG PC UPLOADED | 2019-03-14 05:20:52 | 2019-03-18 05:06:31 |
| 184 | 14JU1A0411 | aadhar not upload | 2019-03-14 05:27:17 | 2019-03-18 05:13:06 |
| 185 | 14JU1A0416 | aadhar not upload | 2019-03-14 06:08:42 | 2019-03-18 05:19:45 |
| 186 | 14BQ1A02B6 | Files Not clear | 2019-03-14 06:36:16 | 2019-03-18 05:21:59 |
| 187 | 15131D0403 | Father Name Mistake | 2019-03-14 07:21:23 | 2019-03-18 05:24:22 |
| 188 | 14B01A0541 | photo problem | 2019-03-16 11:54:18 | 2019-03-18 05:25:16 |
| 189 | 12B01A0264 | Files Not clear | 2019-03-14 09:56:16 | 2019-03-18 05:28:25 |
| 190 | 149F1D8716 | memos required | 2019-03-16 17:27:46 | 2019-03-18 05:31:56 |
| 191 | 14761A0258 | aadhar not upload | 2019-03-14 07:35:33 | 2019-03-18 05:32:05 |
| 192 | 15221D1901 | memos required | 2019-03-14 07:31:13 | 2019-03-18 05:36:15 |
| 193 | 14761A0519 | Files Not clear | 2019-03-14 03:23:55 | 2019-03-18 05:50:33 |
| 194 | 14NR1D5917 | Father Name Mistake | 2019-03-14 12:40:55 | 2019-03-18 05:52:28 |
| 195 | 14B01A05A4 | aadhar not upload | 2019-03-15 08:45:14 | 2019-03-18 05:58:53 |
| 196 | 16021D2607 | Father Name Mistake | 2019-03-14 07:37:09 | 2019-03-18 05:59:29 |
| 197 | 16ND1D5703 | branch name correction | 2019-03-14 10:27:43 | 2019-03-18 06:02:05 |
| 198 | 16ND1D5707 | branch name correction | 2019-03-14 11:26:17 | 2019-03-18 06:05:31 |
| 199 | 14NN1A0420 | memos required | 2019-03-14 13:44:17 | 2019-03-18 06:19:06 |
| 200 | 15IS1D0207 | memos required | 2019-03-16 09:59:53 | 2019-03-18 06:27:40 |
| 201 | 146D1A0312 | Files Not clear | 2019-03-15 03:32:32 | 2019-03-18 06:27:43 |
| 202 | 14PE1R0001 | aadhar not upload | 2019-03-14 11:19:41 | 2019-03-18 06:28:40 |
| 203 | 14131A0337 | Percentage Pblm | 2019-03-14 14:58:09 | 2019-03-18 06:29:27 |
| 204 | 14811A0394 | memos required | 2019-03-14 15:48:43 | 2019-03-18 06:30:15 |
| 205 | 15A65A0216 | memos required | 2019-03-14 11:09:54 | 2019-03-18 06:31:14 |
| 206 | 15135A0209 | Percentage Pblm | 2019-03-14 15:27:26 | 2019-03-18 06:32:35 |
| 207 | 14MG1A0303 | memos required | 2019-03-14 09:06:01 | 2019-03-18 06:39:35 |
| 208 | 14HJ1D4310 | Pcslno Mistake | 2019-03-15 05:52:24 | 2019-03-18 06:42:29 |
| 209 | 14131A0127 | Percentage Pblm | 2019-03-15 03:19:19 | 2019-03-18 06:53:45 |
| 210 | 14761A04C8 | Percentage Pblm | 2019-03-14 16:57:35 | 2019-03-18 06:55:41 |
| 211 | 148W1A0279 | Father Name Mistake | 2019-03-14 18:05:31 | 2019-03-18 06:57:51 |
| 212 | 14021A2604 | branch name correction | 2019-03-14 18:31:33 | 2019-03-18 07:00:14 |
| 213 | 14131A0355 | Percentage Pblm | 2019-03-14 17:24:58 | 2019-03-18 07:01:42 |
| 214 | 14B21A0425 | Files Not clear | 2019-03-14 15:06:01 | 2019-03-18 07:05:16 |
| 215 | 15555A0412 | aadhar not upload | 2019-03-15 03:10:24 | 2019-03-18 07:07:07 |
| 216 | 148T1A0403 | Files Not clear | 2019-03-14 14:40:25 | 2019-03-18 07:07:10 |
| 217 | 148A1A0533 | class correction | 2019-03-14 15:22:16 | 2019-03-18 07:09:22 |
| 218 | 14131A05A4 | Percentage Pblm | 2019-03-15 18:18:38 | 2019-03-18 07:16:03 |
| 219 | 15021D1922 | Files Not clear | 2019-03-15 05:01:29 | 2019-03-18 09:15:57 |
| 220 | 14MA1A0511 | Name Mistake | 2019-03-15 17:18:36 | 2019-03-18 09:28:38 |
| 221 | 14BQ1A05B4 | Files Not clear | 2019-03-14 11:53:53 | 2019-03-18 09:39:14 |
| 222 | 14HH1R0010 | WRONG PC UPLOADED | 2019-03-15 09:56:43 | 2019-03-18 09:39:37 |
| 223 | 14761A04C5 | Percentage Pblm | 2019-03-15 11:23:59 | 2019-03-18 09:56:55 |
| 224 | 14NK1D5222 | Incorrect Marks Memos | 2019-03-15 06:50:42 | 2019-03-18 09:59:03 |
| 225 | 14L61A0511 | memos required | 2019-03-17 14:40:07 | 2019-03-18 10:01:59 |
| 226 | 15135A0316 | Percentage Pblm | 2019-03-15 10:35:57 | 2019-03-18 10:07:05 |
| 227 | 16FE1D5403 | branch name correction | 2019-03-16 13:34:59 | 2019-03-18 10:07:58 |
| 228 | 14JG1A0231 | memos required | 2019-03-15 07:14:48 | 2019-03-18 10:08:26 |
| 229 | 14B21A0530 | memos required | 2019-03-15 07:59:16 | 2019-03-18 10:23:50 |
| 230 | 15IS1D0203 | Files Not clear | 2019-03-16 06:21:03 | 2019-03-18 10:27:59 |
| 231 | 14JN1A0430 | Files Not clear | 2019-03-16 12:40:16 | 2019-03-18 10:33:00 |
| 232 | 166C1E0021 | memos required | 2019-03-15 10:59:07 | 2019-03-18 10:36:16 |
| 233 | 148W1A0306 | memos required | 2019-03-19 06:08:06 | 2019-03-18 10:37:09 |
| 234 | 14JN1A0505 | memos required | 2019-03-16 14:21:50 | 2019-03-18 10:39:20 |
| 235 | 14131A0212 | Percentage Pblm | 2019-03-17 07:15:40 | 2019-03-18 10:47:48 |
| 236 | 15475A0504 | Incorrect Marks Memos | 2019-03-15 15:21:39 | 2019-03-18 10:50:33 |
| 237 | 14131A04L1 | Percentage Pblm | 2019-03-15 16:13:40 | 2019-03-18 10:59:23 |
| 238 | 14MQ1A0429 | Files Not clear | 2019-03-15 13:52:33 | 2019-03-18 11:00:37 |
| 239 | 16021D3403 | branch name correction | 2019-03-15 17:47:30 | 2019-03-18 11:01:54 |
| 240 | 14131A0578 | Percentage Pblm | 2019-03-16 07:13:13 | 2019-03-18 11:08:25 |
| 241 | 14H71A0540 | Files Not clear | 2019-03-15 08:54:59 | 2019-03-18 11:08:57 |
| 242 | 14NM1A0508 | memos required | 2019-03-15 14:00:32 | 2019-03-18 11:09:45 |
| 243 | 14331A0330 | aadhar not upload | 2019-03-16 14:56:19 | 2019-03-18 11:16:09 |
| 244 | 14131A0244 | Percentage Pblm | 2019-03-16 02:24:43 | 2019-03-18 11:18:49 |
| 245 | 14A81A0516 | Files Not clear | 2019-03-16 08:24:38 | 2019-03-18 11:19:27 |
| 246 | 149P1A0442 | aadhar not upload | 2019-03-15 15:38:40 | 2019-03-18 11:23:11 |
| 247 | 14501A2115 | memos required | 2019-03-16 05:26:45 | 2019-03-18 11:25:21 |
| 248 | 15NH1D5805 | Pcslno Mistake | 2019-03-16 04:57:56 | 2019-03-18 11:28:08 |
| 249 | 146M1A0418 | Files Not clear | 2019-03-16 05:16:21 | 2019-03-18 11:29:43 |
| 250 | 15491D5603 | Father Name Mistake | 2019-03-16 05:18:04 | 2019-03-18 11:33:38 |
| 251 | 148W1A0479 | aadhar not upload | 2019-03-15 17:15:14 | 2019-03-18 11:35:15 |
| 252 | 14BQ1A0213 | Files Not clear | 2019-03-15 10:26:23 | 2019-03-18 11:37:02 |
| 253 | 14MD1A0524 | Files Not clear | 2019-03-15 08:47:31 | 2019-03-18 11:41:17 |
| 254 | 14U41A0528 | memos required | 2019-03-16 10:09:55 | 2019-03-18 11:42:46 |
| 255 | 14ND1A0521 | aadhar not upload | 2019-03-16 13:36:41 | 2019-03-18 11:45:35 |
| 256 | 14KD1A0482 | Incorrect Marks Memos | 2019-03-17 09:58:27 | 2019-03-18 11:53:17 |
| 257 | 14KQ1A0359 | memos required | 2019-03-16 06:47:14 | 2019-03-19 04:22:45 |
| 258 | 14L31A1238 | Incorrect Marks Memos | 2019-03-17 14:11:13 | 2019-03-19 04:25:57 |
| 259 | 14L31A05J8 | aadhar not upload | 2019-03-18 13:00:46 | 2019-03-19 04:30:30 |
| 260 | 14KD1A04B8 | aadhar not upload | 2019-03-16 08:43:36 | 2019-03-19 04:32:58 |
| 261 | 15NK1E0060 | Files Not clear | 2019-03-12 08:17:18 | 2019-03-19 04:43:13 |
| 262 | 15K65A0329 | photo problem | 2019-03-18 12:00:13 | 2019-03-19 04:44:12 |
| 263 | 15135A0211 | Percentage Pblm | 2019-03-16 08:12:44 | 2019-03-19 04:45:01 |
| 264 | 14A21A0463 | memos required | 2019-03-16 09:05:19 | 2019-03-19 05:42:05 |
| 265 | 15765A2102 | branch name correction | 2019-03-16 09:33:28 | 2019-03-19 05:48:07 |
| 266 | 14JT1A0415 | aadhar not upload | 2019-03-16 10:06:39 | 2019-03-19 05:52:34 |
| 267 | 14A51A0403 | Father Name Mistake | 2019-03-16 09:56:41 | 2019-03-19 05:55:56 |
| 268 | 14131A0213 | Percentage Pblm | 2019-03-16 09:56:15 | 2019-03-19 05:58:25 |
| 269 | 14131A0464 | Percentage Pblm | 2019-03-16 10:22:16 | 2019-03-19 06:01:23 |
| 270 | 15K65A0505 | photo problem | 2019-03-16 11:46:20 | 2019-03-19 06:12:02 |
| 271 | 14H71A0383 | memos required | 2019-03-16 11:20:37 | 2019-03-19 06:18:51 |
| 272 | 14A91A0336 | Name Mistake | 2019-03-16 12:17:40 | 2019-03-19 06:36:46 |
| 273 | 14131A04B5 | Percentage Pblm | 2019-03-16 12:07:29 | 2019-03-19 06:51:49 |
| 274 | 14JQ1A3529 | branch name correction | 2019-03-16 12:09:19 | 2019-03-19 06:53:16 |
| 275 | 143B1A0302 | aadhar not upload | 2019-03-16 07:06:56 | 2019-03-19 07:01:24 |
| 276 | 146N1A0528 | aadhar not upload | 2019-03-16 12:38:37 | 2019-03-19 07:01:27 |
| 277 | 14131A0236 | Percentage Pblm | 2019-03-16 12:36:44 | 2019-03-19 07:02:47 |
| 278 | 14331A1231 | Files Not clear | 2019-03-16 07:41:48 | 2019-03-19 07:05:08 |
| 279 | 148A1A0599 | Files Not clear | 2019-03-16 07:50:58 | 2019-03-19 07:17:22 |
| 280 | 14131A0327 | memos required | 2019-03-16 07:50:28 | 2019-03-19 07:18:55 |
| 281 | 14F91A0430 | memos required | 2019-03-16 14:27:15 | 2019-03-19 07:20:09 |
| 282 | 15PA5A0404 | Files Not clear | 2019-03-16 15:36:19 | 2019-03-19 07:37:35 |
| 283 | 14MK1A0417 | Files Not clear | 2019-03-16 10:27:23 | 2019-03-19 07:47:57 |
| 284 | 14A31A02A8 | aadhar not upload | 2019-03-17 05:37:25 | 2019-03-19 07:59:23 |
| 285 | 146N1A0521 | Files Not clear | 2019-03-16 13:30:14 | 2019-03-19 08:00:02 |
| 286 | 146N1A0540 | Files Not clear | 2019-03-16 13:46:47 | 2019-03-19 08:05:24 |
| 287 | 14B21A0512 | Files Not clear | 2019-03-16 14:07:17 | 2019-03-19 08:08:36 |
| 288 | 14B21A0514 | Files Not clear | 2019-03-16 14:45:18 | 2019-03-19 08:22:22 |
| 289 | 14P31A05B8 | Files Not clear | 2019-03-16 15:20:28 | 2019-03-19 08:36:22 |
| 290 | 15A85A0107 | Files Not clear | 2019-03-19 08:44:17 | 2019-03-19 08:46:10 |
| 291 | 148A1A0522 | memos required | 2019-03-16 15:52:46 | 2019-03-19 08:49:34 |
| 292 | 14H41A0559 | memos required | 2019-03-16 17:48:27 | 2019-03-19 09:09:56 |
| 293 | 15PD5A0402 | Files Not clear | 2019-03-16 19:19:03 | 2019-03-19 09:14:42 |
| 294 | 14A51A05F0 | memos required | 2019-03-16 19:00:09 | 2019-03-19 09:15:32 |
| 295 | 168W1D2012 | branch name correction | 2019-03-17 11:36:34 | 2019-03-19 09:18:34 |
| 296 | 158W5A0442 | memos required | 2019-03-17 06:46:08 | 2019-03-19 09:19:45 |
| 297 | 14131A1299 | Percentage Pblm | 2019-03-17 06:50:43 | 2019-03-19 09:21:06 |
| 298 | 156D5A0319 | aadhar not upload | 2019-03-17 06:02:07 | 2019-03-19 09:22:57 |
| 299 | 14L31A05M9 | memos required | 2019-03-17 17:26:56 | 2019-03-19 09:23:02 |
| 300 | 148W1A04G2 | memos required | 2019-03-17 14:45:57 | 2019-03-19 09:23:55 |
| 301 | 14HJ1A3517 | branch name correction | 2019-03-17 05:52:37 | 2019-03-19 09:24:10 |
| 302 | 14131A0444 | Percentage Pblm | 2019-03-17 06:36:45 | 2019-03-19 09:25:58 |
| 303 | 14NF1A0540 | memos required | 2019-03-17 08:41:11 | 2019-03-19 09:26:54 |
| 304 | 14JR1A04G8 | Files Not clear | 2019-03-17 01:39:09 | 2019-03-19 09:28:07 |
| 305 | 14X41A0214 | Files Not clear | 2019-03-17 03:17:02 | 2019-03-19 09:30:52 |
| 306 | 14A51A0592 | aadhar not upload | 2019-03-18 05:08:08 | 2019-03-19 09:33:08 |
| 307 | 148W1A04B4 | memos required | 2019-03-17 03:28:33 | 2019-03-19 09:33:27 |
| 308 | 148W1A0555 | memos required | 2019-03-17 07:52:03 | 2019-03-19 09:36:10 |
| 309 | 15485A0311 | aadhar not upload | 2019-03-17 05:12:08 | 2019-03-19 09:40:04 |
| 310 | 14NM1A0211 | Percentage Pblm | 2019-03-17 07:07:40 | 2019-03-19 09:42:17 |
| 311 | 14KQ1A0494 | aadhar not upload | 2019-03-17 05:35:35 | 2019-03-19 09:42:53 |
| 312 | 168W1D2010 | branch name correction | 2019-03-14 04:37:06 | 2019-03-19 09:44:51 |
| 313 | 14H71A0207 | aadhar not upload | 2019-03-17 10:04:04 | 2019-03-19 09:46:02 |
| 314 | 147W1A0408 | aadhar not upload | 2019-03-17 05:52:32 | 2019-03-19 09:46:12 |
| 315 | 15A95A0222 | memos required | 2019-03-17 06:59:41 | 2019-03-19 09:48:24 |
| 316 | 14491A05E2 | aadhar not upload | 2019-03-17 13:01:57 | 2019-03-19 09:51:46 |
| 317 | 14AB1R0076 | memos required | 2019-03-17 07:13:53 | 2019-03-19 09:54:26 |
| 318 | 153B5A0310 | aadhar not upload | 2019-03-17 07:18:02 | 2019-03-19 09:58:56 |
| 319 | 149V1R0035 | memos required | 2019-03-17 08:58:02 | 2019-03-19 10:09:08 |
| 320 | 14A91A0428 | memos required | 2019-03-17 11:02:25 | 2019-03-19 10:10:37 |
| 321 | 14131A04C3 | Percentage Pblm | 2019-03-18 02:20:20 | 2019-03-19 10:11:30 |
| 322 | 14HR1A0521 | photo problem | 2019-03-17 08:23:34 | 2019-03-19 10:11:37 |
| 323 | 14HR1A0512 | photo problem | 2019-03-17 09:28:57 | 2019-03-19 10:13:50 |
| 324 | 13NE1A0430 | aadhar not upload | 2019-03-18 07:34:22 | 2019-03-19 10:15:46 |
| 325 | 14NA1A0103 | memos required | 2019-03-17 09:27:02 | 2019-03-19 10:16:21 |
| 326 | 15231D5612 | branch name correction | 2019-03-17 16:03:05 | 2019-03-19 10:20:57 |
| 327 | 15135A0415 | Percentage Pblm | 2019-03-17 14:52:52 | 2019-03-19 10:24:35 |
| 328 | 13NF1A0456 | Files Not clear | 2019-03-18 07:13:58 | 2019-03-19 10:25:30 |
| 329 | 148T1A0128 | Files Not clear | 2019-03-17 11:29:47 | 2019-03-19 10:34:31 |
| 330 | 14F01A0450 | aadhar not upload | 2019-03-17 12:00:47 | 2019-03-19 10:34:36 |
| 331 | 14NQ1A3509 | branch name correction | 2019-03-17 11:31:37 | 2019-03-19 10:36:18 |
| 332 | 14R81A0501 | aadhar not upload | 2019-03-17 12:46:21 | 2019-03-19 10:37:31 |
| 333 | 14KT1A0240 | Files Not clear | 2019-03-17 13:44:30 | 2019-03-19 10:39:54 |
| 334 | 14FE1A1233 | memos required | 2019-03-17 12:17:56 | 2019-03-19 10:42:21 |
| 335 | 14F91A0125 | memos required | 2019-03-17 16:05:25 | 2019-03-19 10:45:02 |
| 336 | 168W1D2006 | branch name correction | 2019-03-17 14:32:21 | 2019-03-19 10:49:09 |
| 337 | 16021D2616 | branch name correction | 2019-03-17 13:48:56 | 2019-03-19 10:53:07 |
| 338 | 15KP5A0125 | Name Mistake | 2019-03-17 15:17:42 | 2019-03-19 11:24:47 |
| 339 | 166T1D2202 | branch name correction | 2019-03-17 15:14:27 | 2019-03-19 11:26:31 |
| 340 | 14761A04A2 | Files Not clear | 2019-03-17 18:26:57 | 2019-03-19 11:28:25 |
| 341 | 148B1A0509 | Files Not clear | 2019-03-17 16:06:54 | 2019-03-19 11:28:55 |
| 342 | 14MA1A0425 | memos required | 2019-03-17 16:27:45 | 2019-03-19 11:31:05 |
| 343 | 14T91A0409 | memos required | 2019-03-17 17:24:03 | 2019-03-19 11:40:10 |
| 344 | 15135A0302 | Percentage Pblm | 2019-03-17 17:37:34 | 2019-03-19 11:43:09 |
| 345 | 14A51A0342 | memos required | 2019-03-17 17:00:59 | 2019-03-19 11:46:25 |
| 346 | 14K61A0430 | Files Not clear | 2019-03-17 18:15:44 | 2019-03-19 11:49:27 |
| 347 | 156N5A0219 | Pcslno Mistake | 2019-03-18 04:47:12 | 2019-03-19 12:06:47 |
| 348 | 15221D2103 | memos required | 2019-03-14 07:37:01 | 2019-03-20 03:54:00 |
| 349 | 15A25A0243 | Files Not clear | 2019-03-17 13:56:13 | 2019-03-20 03:57:33 |
| 350 | 16NF1D5504 | memos required | 2019-03-18 05:57:28 | 2019-03-20 04:05:00 |
| 351 | 14NM1A0443 | memos required | 2019-03-20 00:14:41 | 2019-03-20 04:06:17 |
| 352 | 148A1A0576 | Files Not clear | 2019-03-18 05:33:53 | 2019-03-20 04:08:53 |
| 353 | 14L31A02D4 | Files Not clear | 2019-03-18 05:52:18 | 2019-03-20 04:16:28 |
| 354 | 16ND1D5714 | memos required | 2019-03-18 05:52:07 | 2019-03-20 04:19:44 |
| 355 | 14L31A02E0 | memos required | 2019-03-18 06:25:47 | 2019-03-20 04:35:26 |
| 356 | 14NE1A04D2 | memos required | 2019-03-18 06:19:55 | 2019-03-20 04:36:13 |
| 357 | 148T1A0173 | aadhar not upload | 2019-03-18 05:50:17 | 2019-03-20 04:57:30 |
| 358 | 14NN1A1256 | aadhar not upload | 2019-03-18 11:07:41 | 2019-03-20 05:04:30 |
| 359 | 15MT1D9501 | branch name correction | 2019-03-18 06:23:08 | 2019-03-20 05:06:18 |
| 360 | 14MT1E00A7 | memos required | 2019-03-18 07:54:22 | 2019-03-20 05:07:47 |
| 361 | 14KD1A05E2 | Files Not clear | 2019-03-17 16:04:14 | 2019-03-20 05:15:22 |
| 362 | 14A91A03E4 | aadhar not upload | 2019-03-19 10:35:14 | 2019-03-20 05:17:42 |
| 363 | 14NR2D5917 | memos required | 2019-03-19 11:27:54 | 2019-03-20 05:23:13 |
| 364 | 15021D3602 | Files Not clear | 2019-03-18 08:50:36 | 2019-03-20 05:25:23 |
| 365 | 14B01A04F1 | memos required | 2019-03-18 07:57:19 | 2019-03-20 05:25:24 |
| 366 | 14PD1A0501 | memos required | 2019-03-16 20:10:41 | 2019-03-20 05:26:07 |
| 367 | 14PA1A0497 | Files Not clear | 2019-03-02 18:57:24 | 2019-03-20 05:26:11 |
| 368 | 14L31A05C4 | Files Not clear | 2019-03-15 11:57:09 | 2019-03-20 05:36:23 |
| 369 | 14B01A04F6 | Father Name Mistake | 2019-03-18 12:15:56 | 2019-03-20 05:41:48 |
| 370 | 15BJ1S0316 | memos required | 2019-03-18 11:23:46 | 2019-03-20 05:58:12 |
| 371 | 14HR1A0507 | Files Not clear | 2019-03-18 16:25:02 | 2019-03-20 05:59:15 |
| 372 | 14A91A0270 | memos required | 2019-03-18 11:47:50 | 2019-03-20 06:06:56 |
| 373 | 14341A05B2 | memos required | 2019-03-19 04:43:29 | 2019-03-20 06:07:37 |
| 374 | 16761D2101 | branch name correction | 2019-03-18 13:31:18 | 2019-03-20 06:15:07 |
| 375 | 14BQ1A0168 | memos required | 2019-03-20 06:05:30 | 2019-03-20 06:25:49 |
| 376 | 14021A2620 | branch name correction | 2019-03-18 11:53:25 | 2019-03-20 06:27:45 |
| 377 | 15MN5A0105 | memos required | 2019-03-18 13:40:45 | 2019-03-20 06:29:10 |
| 378 | 15A05A0211 | aadhar not upload | 2019-03-08 07:33:52 | 2019-03-20 06:29:20 |
| 379 | 15555A0255 | memos required | 2019-03-11 10:46:15 | 2019-03-20 06:31:54 |
| 380 | 14L31A0286 | Files Not clear | 2019-03-18 13:59:05 | 2019-03-20 06:48:23 |
| 381 | 14F01A05D0 | memos required | 2019-03-18 11:38:04 | 2019-03-20 06:49:27 |
| 382 | 14471A0538 | aadhar not upload | 2019-03-18 13:50:13 | 2019-03-20 06:50:50 |
| 383 | 14341A3412 | branch name correction | 2019-03-18 12:41:52 | 2019-03-20 06:53:07 |
| 384 | 14NN1A1230 | Files Not clear | 2019-03-18 15:15:37 | 2019-03-20 06:54:38 |
| 385 | 14L11A0411 | WRONG PC UPLOADED | 2019-03-18 13:15:17 | 2019-03-20 07:00:57 |
| 386 | 14761A0209 | Percentage Pblm | 2019-03-19 16:48:39 | 2019-03-20 07:21:22 |
| 387 | 16481D5402 | branch name correction | 2019-03-18 15:37:04 | 2019-03-20 07:43:01 |
| 388 | 14JG1A0569 | photo problem | 2019-03-18 15:36:46 | 2019-03-20 07:51:09 |
| 389 | 15R81D5403 | branch name correction | 2019-03-18 15:49:43 | 2019-03-20 07:55:34 |
| 390 | 14A81A0593 | memos required | 2019-03-18 14:54:10 | 2019-03-20 07:56:03 |
| 391 | 14HJ1A3523 | branch name correction | 2019-03-18 15:48:55 | 2019-03-20 08:24:30 |
| 392 | 16021D2619 | branch name correction | 2019-03-18 17:43:45 | 2019-03-20 08:36:00 |
| 393 | 14341A3407 | branch name correction | 2019-03-18 17:44:05 | 2019-03-20 08:45:00 |
| 394 | 15X45A0115 | aadhar not upload | 2019-03-19 05:01:11 | 2019-03-20 08:48:12 |
| 395 | 14K61A0143 | Files Not clear | 2019-03-18 16:35:11 | 2019-03-20 09:44:18 |
| 396 | 15B25A0344 | pcno,pcslno mistake | 2019-03-19 06:27:47 | 2019-03-20 10:02:32 |
| 397 | 14B01A0446 | aadhar not upload | 2019-03-19 08:16:22 | 2019-03-20 10:05:34 |
| 398 | 14341A3425 | branch name correction | 2019-03-20 09:52:59 | 2019-03-20 10:08:29 |
| 399 | 14NN1A0423 | Files Not clear | 2019-03-19 04:48:55 | 2019-03-20 10:10:22 |
| 400 | 14A51A04E1 | Files Not clear | 2019-03-19 04:55:21 | 2019-03-20 10:14:52 |
| 401 | 15985A0208 | memos required | 2019-03-19 05:58:30 | 2019-03-20 10:18:18 |
| 402 | 14131A0295 | Percentage Pblm | 2019-03-19 11:04:21 | 2019-03-20 10:20:50 |
| 403 | 14491A03C6 | aadhar not upload | 2019-03-19 06:21:00 | 2019-03-20 10:22:00 |
| 404 | 14NQ1D5410 | memos required | 2019-03-19 07:54:34 | 2019-03-20 10:23:44 |
| 405 | 14B01A05B0 | memos required | 2019-03-19 09:25:56 | 2019-03-20 10:25:36 |
| 406 | 14341A3437 | Files Not clear | 2019-03-19 05:47:56 | 2019-03-20 10:26:22 |
| 407 | 14NF1A0486 | aadhar not upload | 2019-03-19 07:28:05 | 2019-03-20 10:27:06 |
| 408 | 15NT5A0233 | memos required | 2019-03-19 06:31:05 | 2019-03-20 10:29:17 |
| 409 | 14AB1R0016 | Files Not clear | 2019-03-19 06:49:57 | 2019-03-20 10:47:41 |
| 410 | 14341A05B4 | memos required | 2019-03-19 14:14:02 | 2019-03-20 10:53:57 |
| 411 | 14491A04K5 | Father Name Mistake | 2019-03-19 07:37:54 | 2019-03-20 10:55:11 |
| 412 | 14A31A04B4 | memos required | 2019-03-19 07:02:43 | 2019-03-20 10:59:40 |
| 413 | 15HN1D5207 | branch name correction | 2019-03-19 10:21:34 | 2019-03-20 11:03:37 |
| 414 | 14021A2647 | branch name correction | 2019-03-19 08:45:00 | 2019-03-20 11:07:07 |
| 415 | 159N1E0079 | branch name correction | 2019-03-19 08:01:31 | 2019-03-20 11:12:23 |
| 416 | 159H1D8702 | memos required | 2019-03-19 08:25:55 | 2019-03-20 11:14:29 |
| 417 | 14021A2610 | branch name correction | 2019-03-19 09:15:52 | 2019-03-20 11:15:23 |
| 418 | 148Q1R0004 | Files Not clear | 2019-03-19 09:35:15 | 2019-03-20 11:17:59 |
| 419 | 14B01A0432 | memos required | 2019-03-19 09:28:48 | 2019-03-20 11:24:52 |
| 420 | 15ME5A0102 | aadhar not upload | 2019-03-19 10:57:14 | 2019-03-20 11:26:52 |
| 421 | 15EM1D4707 | branch name correction | 2019-03-19 09:38:03 | 2019-03-20 11:29:24 |
| 422 | 14491A04I2 | Father Name Mistake | 2019-03-19 10:51:58 | 2019-03-20 11:43:52 |
| 423 | 14KN1A0453 | aadhar not upload | 2019-03-20 12:20:36 | 2019-03-21 04:41:44 |
| 424 | 15KP5A0119 | memos required | 2019-03-14 15:26:28 | 2019-03-21 04:42:13 |
| 425 | 14021A0318 | Pcslno Mistake | 2019-03-20 14:51:25 | 2019-03-21 04:43:32 |
| 426 | 14KD1A0582 | memos required | 2019-03-16 15:40:47 | 2019-03-21 04:45:09 |
| 427 | 16ND1D5705 | branch name correction | 2019-03-15 06:39:52 | 2019-03-21 04:46:45 |
| 428 | 14JR1A0313 | memos required | 2019-03-20 13:09:16 | 2019-03-21 05:13:28 |
| 429 | 14W61A0528 | WRONG PC UPLOADED | 2019-03-21 04:40:44 | 2019-03-21 05:14:42 |
| 430 | 14W31A0516 | memos required | 2019-03-20 15:01:25 | 2019-03-21 05:58:59 |
| 431 | 15A35A0305 | Files Not clear | 2019-03-19 12:43:07 | 2019-03-21 06:00:51 |
| 432 | 16021D3418 | branch name correction | 2019-03-11 07:27:04 | 2019-03-21 06:09:23 |
| 433 | 14021A2601 | branch name correction | 2019-03-20 12:07:31 | 2019-03-21 06:15:40 |
| 434 | 14NQ1A3507 | branch name correction | 2019-03-19 09:50:52 | 2019-03-21 06:22:52 |
| 435 | 168W1D2007 | branch name correction | 2019-03-21 07:45:30 | 2019-03-21 09:06:19 |
| 436 | 15JQ5A0142 | Files Not clear | 2019-03-21 07:13:15 | 2019-03-21 09:10:27 |
| 437 | 15021D3618 | memos required | 2019-03-21 08:32:37 | 2019-03-21 09:35:43 |
| 438 | 14NM1A04E2 | aadhar not upload | 2019-03-19 11:23:53 | 2019-03-21 10:30:00 |
| 439 | 14A01A3517 | branch name correction | 2019-03-19 11:37:45 | 2019-03-21 10:42:20 |
| 440 | 14L31A0584 | Files Not clear | 2019-03-21 08:36:15 | 2019-03-21 11:18:47 |
| 441 | 148W1A05F8 | Files Not clear | 2019-03-06 16:45:10 | 2019-03-21 11:42:32 |
For more details please visit the jntuk official website: https://www.jntukexams.net/online1/pending.php