Krishna University Notification 2021: KRU has released Degree 3rd, 5th Sem Notification March 2021 at krishnauniversity.ac.in. Applications are invited from the eligible candidates of III and V Semester UG (B.A, B.Com.(Gen/Comp/Hons), B.Sc.(H&HA), B.C.A, B.B.A, B.A.(OL)) with Choice Based Credit System (CBCS) Krishna University affiliated colleges for the academic year 2020-21.
Krishna University Degree Notification March 2021 For 3rd, 5th Sem @ krishnauniversity.ac.in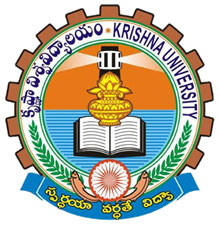 The following is the schedule of dates for payment of examination fee and receipt of filled in applications for III, V Semester UG (CBCS) Examinations March 2021:
S.No
Description
III & V Sem
1
Starting Date of online enrollment and online submission of examination application as per guidelines circulated to the Principal:
17-02-2021
2
Last date for online submission and payment of fee without late fee
26-02-2021
3
Last date for online submission and payment of fee with a late fee of Rs.

200/-

01-03-2021
4
Last date for online submission and payment of fee with a late fee of Rs. 10

00/-

03-03-2021
5
Date for submission of online gallies (Spiral binding books) to the Controller of Examinations, KRU, Machilipatnam.
04-03-2021
6
Date of commencement of Practical Examinations
01-04-2021
7
Date of commencement of Theory Examinations
18-03-2021
Examination Fee Details:
a) Whole semester examination fee –  III, V Semester

i)     Exam. Fee for single paper appearance for each sem

ii)   two Papers appearance for each sem

iii) three papers appearance for each sem

iv) four or more papers for each sem

four or more papers (VI sem)

:

:

:

:

:

:

:

Rs 380

Rs 460

Rs 200

Rs 270

Rs 290

Rs 380

Rs 460

b) Practical examination fee for each practical
:
Rs  90
c) Project evaluation fee for each project
:
Rs  90
The affiliated colleges/students shall pay their examination fee for each course by way Of a single consolidated payment through www.onlinesbi.com -> State Bank Collect Tab (Or) www.krishnauniversity.ac.in pay exam fees online through Other Payment challan with Journal (reference) number, Save and Print the Pre- Acknowledgement Form in PDF -> pay the amount at any SBI Branch.
The Principals are requested to kindly Co-operate by adhering to the last date for payment Of Examination Fee. The list Of examination centers Of March 2021 Examinations will be informed separately. The jumbling system will be continued. Once again request you to circulate the schedule Of dates for payment Of examination fee to all the staff and students of your college.
Note : Applications received after last date for submission shall not considered
Download the Official Notification Here: Click Here