MP NEET 2nd/Second Round Seat Allotment List 2019 results: Madhya Pradesh NEET 2nd Round allotment is scheduled to be released on 2nd August by the Department of Medical Education, Madhya Pradesh. All the hopefuls qualified in the National Eligibility cum Entrance Test (NEET) examination and registered during 21st to 30th June can download Madhya Pradesh NEET merit list for MBBS/BDS from the CBSE NEET official website, cbseneet.nic.in. candidates can check the further details such as CBSE NEET Percentile, cutoff marks, Madhya Pradesh state quota, all India quota available seats, and further details from the following.
MP NEET 2nd Round Seat Allotment List 2019 – MBBS BDS Second Allotment Results PDF @ dme.mponline.gov.in
The Central Board of Secondary Education has successfully organized the National Eligibility Cum Entrance Test (NEET) examination on 5th May 10 AM to 1 PM across India in many examination centers. Lakhs of hopefuls seeking admission in MBBS/BDS courses have appeared for the CBSE NEET examination as per the scheduled date. The CBSE has declared the NEET result on 5th June. Medical Counselling Committee (MCC) allots the admission for all India quota seats (15%) for the students in various national level colleges. And the rest of the 85% seats will be given for candidates on the basis of state-level. That is each state offers admission for MBBS/BDS courses based on the rank scored in CBSE NEET examination. The Madhya Pradesh NEET merit list is slated to release on 1st july for candidates applied from till 30th June. Candidates can get ready to check Madhya Pradesh NEET merit list 2019. Candidates listed in the MP NEET Merit list 2019 will get admission into MBBS/BDS courses.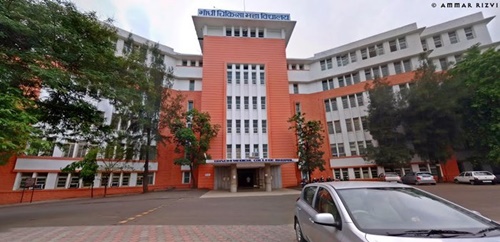 MP NEET MBBS BDS Second Round Allotment List 2019 – Important Details
| | |
| --- | --- |
| Conducting Authority | Central Board of Secondary Examination -CBSE |
| Exam Name | National Eligibility Cum Entrance Test -NEET |
| For the State | Madhya Pradesh State |
| CBSE NEET Exam Date | 5th May 2019 |
| Release Date | 2nd August – Released |
| Article Category | MP NEET Second Allotment List |
| Official Website Address | dme.mponline.gov.in |
MP NEET Merit List 2019 State Quota Category Wise Download PDF
Candidates listed in MP NEET Merit list can lock their choices till 30th June up to 12 Midnight. Candidates who filled the choices can download Madhya Pradesh NEET 1st round allotment result 2019 on 7th July. Reporting at Allotted Medical/Dental college in person for documents verifications and admission for the 1st round seat allotted candidates will be done from 8th to 15th july. Students who do not get the admission in 1st round can proceed with the 2nd and 3rd rounds of seat allotment process. The MP NEET Seat allotment, admission, and other important dates were listed in this article. Check the dates clearly to have a clear understanding.
MP NEET 2nd/Second Round Counselling Seat Allotment 2019 – Available Now
Allotment List Second Round Allotment List(Provisional) – MP State Combined UG Counselling NEET (MBBS/BDS) 2019 02.08.2019
Second Round Opening and Closing (AI Rank and NEET Score) – MP State NEET UG COUNSELLING 2019, 02.08.2019
Vacancy After Second Round Allotment MP State NEET UG 2019 (MBBS/BDS), 02 August 2019
Madhya Pradesh NEET Merit List, 2nd round seat allotment, counselling Schedule 2019
First Round
S.No.
Event
Duration
1
Publication of Vacancies and Invitation of Objection against vacancies
27th to 28th june
2
Disposal of Objection
29th july
3
Publication of Final Vacancies
–
4
Registration by eligible candidates of NEET UG 2019
–
5
Publication of State Merit List of Registered candidates
1st July 2019
6
Choice Filling and Choice Locking
1st to 4th july 2019 (upto 12:00 Midnight)
7
Allotment Result First Round
7th July 2019
8
Reporting at Allotted Medical/Dental college in person for documents verifications and admission
8th to 15th July 2019 (05:00 PM)
9
Online Resignation at College Level
8th to 23rd july ( 5PM)
Second Round
1
Publication of Vacancies
23rd July 2018
2
Fresh choice filling & choice locking (Compulsory for all candidates who want to participate in the second round including admitted candidates of first round who have opted for up-gradation )
24th to 26th July 2018 (upto 12:00 Midnight)
3
Allotment Result Second Round
2nd August 2019
4
Reporting at allotted Medical/Dental college in Person for documents verifications and admission.
3rd to 6th august 2019 (05:00 PM)
5
Online registration at college level
From 27th July 2018 to 3rd August 2018 (05:00 PM)
Mop Up Round
1
Publication of Vacancies
5th August 2018
2
Choice Filling and Choice Locking Compulsory
5th (01:00 PM) to 6th August 2018 (till 12:00 Midnight)
3
Allotment Result Mop Up Round
9th August 2018
4
Reporting at allotted Medical/Dental College in Person for documents verifications and admission
10th to 12th August 2018 (05:00 PM)
College Level Admission Against Stray Vacancies
1
Publication of Vacancies and list of Eligible candidates for filling of Stray Vacancy
13th August 2018
2
Invitation of Online Application (Choice-Filling) by eligible candidates on portal against vacancies.
13th to 14th August 2018
3
College wise merit list of applicants.
15th August 2018
4
Attendance reporting at college
17th August 2018 till 03:00 PM
5
Admission from amongst reported candidate as per merit
17th August 2018 (From 03:00 PM to 07:00 PM)
6
Publication of Remaining vacancies
17th August 2018 (09:00 PM)
7
Attendance reporting for remaining vacancy at college
18th August 2018 till 03:00 PM
8
Admission from amongst reported candidate as per merit
18th August 2018 (From 03:00 PM to 07:00 PM