JNTUK All the PhD awardees and the Gold Medal awardees of VI Convocation have to report on 22-1-2018 at 9:30 a.m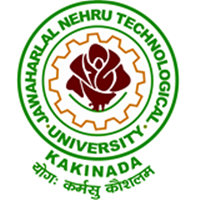 By the directions of Hon'ble Vice-Chancellor, It is to inform that the VI Convocation of JNTUK will held on 23rd January, 2018 at 1979-83 Alumni Auditorium, JNTUK, Kakinada.
In this connection, all the Ph. D. awardees, University Gold Medal awardees and Endowment Gold Medal awardees, who have submitted willingness form to receive Original Degree in the VI Convocation in person; are here by informed that they have to report to "The Director of Evaluation, University Examination Centre, JNTUK, Kakinada" on 22-01-2018, Monday by 9.30 a.m. to collect convocation Admit Passes and robs; and attend mock convocation on the same day. The candidates those who have attended mock convocation on 22-01-2018 will only be admitted to receive degree in the convocation in person.
Further, it is informed that only ONE PERSON (parent/ guardian) is admitted to accompany each awardee to the Convocation. The candidates are required to make their own arrangements for stay on 22nd and 23rd January, 2018 at Kakinada. de@jntuk.edu.in may be contacted for any information in this connection.