TNPSC Group 4 Syllabus 2019 PDF: TNPSC has released recruitment Notification 2019 for 6491 Vacancies. Candidates can check Scheme of Examination and Syllabus for TNPSC Group 4 Examination in the Commission's Website at www.tnpsc.gov.in.
TNPSC Group 4 Syllabus 2019 in English & Tamil Download PDF @ tnpsc.gov.in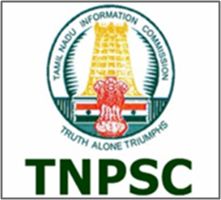 Combined Civil Services Examination – 4 (Group-IV) Applications are invited only through online mode up to 14.07.2019 for the years 2018-2019 and 2019-2020 for the Direct Recruitment against the vacancies in the following posts included in the Tamil Nadu Ministerial Service, Tamil Nadu Judicial Ministerial Service, Tamil Nadu Survey and Land Records Subordinate Service, Tamil Nadu Secretariat Service and Tamil Nadu Legislative Assembly Secretariat Service.
Tamil Nadu Public Service Commission is the Tamil Nadu state's functional authority that recruits manpower for various associated organizations of it. Annually the organization releases notifications for various posts. TNPSC releases various notifications for Group I, Group II, Group III, and Group IV posts every year. Candidates seeking to get state government jobs in Tamil Nadu can apply for TNPSC jobs as per the application dates. TNPSC shortlists the candidates on the basis of their performance in the preliminary examination, mains examination, and interview rounds. Candidates qualifying all the rounds with good merit will be appointed in Tamil Nadu state government jobs.
TNPSC Group IV Syllabus 2019 – Important Details:
Name of the Organization
 Tamil Nadu Public Service Commission (TNPSC)
Official Website
 tnpsc.gov.in
Category
 Group IV Syllabus English & Tamil
Number of Posts
 6491
Application Starting Date
 14th June 2019
Last Date to Apply
 

14th July 2019

Exam Date
 1st September, 2019
SCHEME OF EXAMINATION (OBJECTIVE TYPE) (OMR METHOD):
Subject
Duration
Maximum Marks
Minimum Qualifying Marks for selection (All Communities)
Single Paper (S.S.L.C Std.)

General Studies (75 items)

+

Aptitude and Mental Ability Test (25 items)

+

General Tamil /General English (100 items)

(Total = 200 items)

3 Hours
300
90
Note:
i) Two types of question papers will be set.
Type- 1:-: General Studies (75 items) + Aptitude & Mental Ability Test (25 items) and General English (100 items). (Subject code: 002)
Type-2:-: General Studies (75 items) + Aptitude & Mental Ability Test (25 items) and General Tamil (100 items). (Subject code: 001)
Candidates are given the option to choose either General Tamil or General English for answering the second 100 items apart from answering the first (75+25)100 items on General Studies and Aptitude & Mental Ability Test.
ii) The questions on General Studies will be set both in English and Tamil and the questions on General Tamil/ General English will be set in the respective languages.
iii) The syllabus for the above subject is available in Annexure-II of this notification
TNPSC GROUP – IV Examination (S.S.L.C. Standard)
General Studies
Topics for Objective type
Physics: Nature of Universe-General Scientific laws-Inventions and discoveries -National scientific laboratories -Mechanics and properties of matter-Physical quantities, standards and units-Force, motion and energy­ Magnetism, electricity and electronics -Heat, light and sound
Chemistty: Elements and Compounds-Acids, bases and salts-Fertilizers , pesticides, insecticides
Botany: Main Concepts of life science-Classification of living organism­ Nutrition and dietetics-R espiration
Zoology: Blood and blood circulation -Reproductive system-Environment, ecology, health and hygiene-Human diseases including communicable and non – communicable diseases – prevention and remedies-Animals, plants and human life.
UNIT-II CURRENT EVENTS
UNIT-III GEOGRAPHY
UNIT-IV HISTRORY AND CULTURE OF INDAI AND TAMIL NADU
UNIT-V INDIAN POLITY
UNIT-VI INDIAN ECONOMY
UNIT-VII INDIAN NATIONAL MOVMENT
TNPSC GROUP – IV Syllabus – APTITUDE & MENTAL ABILITY TESTS
Conversion of information to data-Collection , compilation and presentation of data – Tables, graphs, diagrams -Analytical in terpretation of data Sun plification -Percentage-Highest Common Factor (HCF) -Lowest Common Mu ltiple (LCM) -Ratio and Proportion-Simple interest-Compound interest­ Area-Volum e-Ti me and Work-Logical Reasoning-Puzzles-Dice-Visual Reason ing-Alpha numeric Reasoning-Number Series.
TNPSC GROUP – IV Syllabus – General English 
S.S.L.C. Standard (Objective Type)
Grammer
Literature
authors their literary works
Download TNPSC GROUP 4 SYLLABUS 2019 PDF