TS EAMCET Exam Dates Sept 2020 – ECET, ICET, Polycet Exam Dates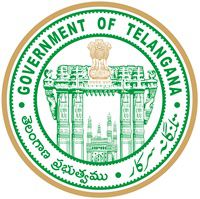 Telangana government has released the revised TS CET exam dates 2020. As per the Revised Schedule Exams will be Conduct the engineering, agriculture and medical common entrance test (Eamcet) on September 9, 10, 11 and 14, Polytechnic common entrance test (Polycet) on September 2 and engineering common entrance test (Ecet) on August 31. The dates are subject to approval from the Telangana High Court.
TS EAMCET 2020: 9th to 14th September
TS ECET 2020: 31st August
TS ICET 2020: 30th September & 1st October
TS EDCET 2020: 1st to 3rd October
TS Lawcet 2020: 4th October
TS CET Exams Revised Schedule 2020
తాజా షెడ్యూల్ ప్ర‌కారం.. ఆగ‌స్టు 31న టీఎస్ ఈసెట్‌ ప‌రీక్ష జ‌రుగ‌నుంది. సెప్టెంబ‌ర్ 9 నుంచి 14 వ‌ర‌కు ఎంసెట్ ఇంజినీరింగ్ ప‌రీక్ష‌లు నిర్వ‌హించ‌నున్నారు. ఇక సెప్టెంబ‌ర్ 21 నుంచి 24 వ‌ర‌కు పీజీ ఈసెట్‌, సెప్టెంబ‌ర్ 28, 29 తేదీల్లో ఎంసెట్ అగ్రిక‌ల్చ‌ర్ ప‌రీక్ష‌లు జ‌రుగుతాయి. సెప్టెంబ‌ర్ 30, అక్టోబ‌ర్ 1న టీఎస్ ఐసెట్‌, అక్టోబ‌ర్ 1 నుంచి 3 వ‌ర‌కు ఎడ్‌సెట్‌, అక్టోబ‌ర్ 4న లాసెట్ ప్ర‌వేశ‌ప‌రీక్ష‌లు నిర్వ‌హిస్తారు. ఈ మేర‌కు తెలంగాణ ఉన్న‌త విద్యామండ‌లి శ‌నివారం ఒక ప్ర‌క‌ట‌న చేసింది.