TU Degree Notification 2021: Telangana University has released Degree 2nd, 3rd, 4th, 5th Semesters Regular/backlog Examination notifications February/March 2021.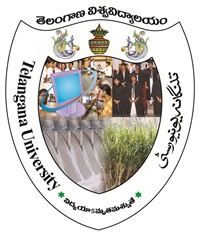 Telangana University Degree Notification March 2021 For 2nd, 3rd, 4th, 5th Sem
It is hereby notified that all the eligible Regular candidates of B.A./B.Com (all streams)/B.Sc./BBA/BA-(L) course(s) of III, V Semester (Theory Regular & Practical Backlog) and II, IV Semester (Backlog) Examinations to be conducted in the month of March 2021. The following is the schedule for the payment of examination fee and submission of examination application forms at their respective colleges.
Without fine: 09.03.2021
With a fine of Rs.100/- : 13.03.2021
With a fine of Rs.500/- : 16.03.2021
With a fine of Rs.1000/- : 18.03.2021
With a fine of Rs.2000/- : 16.03.2021
EXAMINATION PROCESSING FEE:
All B.A./B.Com/B.Sc./BBA/BA-(L) course(s) of candidates who are appearing for the University Examinations for the first time should pay the processing Fee of Rs. 200/- (one time basis) in addition to the examination fee.
NOTE:
1. The exact date of commencement of the Examinations and detailed time table will be notified later.
2. The Examination application forms of UG III, II, IV, V Semester eligible students (whose data is available online) are to be submitted online through college login. Also, hardcopy of the same may be downloaded and submitted to the examination branch duly signed by the Student and the Principal concerned (user Manual is enclosed).
3. The Examination fee once paid by the candidate/college will not be refunded or adjusted.
4. The Principals of the Under-Graduate colleges are requested to:
a) Inform their regular students that the examination fee & application forms will not be accepted after the date prescribed. b) Instruct the students to enclose the photo copies (Xerox copies) of the memorandum of marks qualifying examination duly attested by the Principal concerned to verify the eligibility. c) Prepare separate nominal rolls for Vocational students and send the forms separately, otherwise their forms will not be accepted. d) Note that the H.T. No. allotted to a candidate at the time of admissions shall not be changed or allotted to another candidate. Even if the first candidate has cancelled his/her admission. e) Allot new Hall Ticket number (which is not allotted to any candidate) to the candidates transferred from the other Universities and Autonomous colleges of concerned batch and to enclose the TU Admission/Permission orders on transfer, memorandum of marks, migration certificate of the parent University and also furnish relevant information in enclosed proforma without fail. f) Not to collect the exam fee from Blind, Physically challenged Deaf & Dumb students. A Xerox copy of Medical Certificate confirming their status as Handicapped (minimum percentage of disability must be of 40%) must be attached to the application forms. Blind, physically challenged, Deaf & Dumb students application forms should be submitted separately along with separate Nominal Roll.
Application forms with all the above requirements should reach the Examination Branch, T.U, on or before 18-03-2021. A penal fee @ Rs. 500/- per faculty will be collected per day from the college on applications received after 18-03-2021.
UG CBCS II, IV Semester (BL.) Examination-Fee Notification- Feb-2021
UG-CBCS III, V Semester (Reg.) Examinations- Fee Notification-Feb-2021 (Revised)