ANU Updates: In the Page we are Providing Acharya Nagarjuna University (ANU) Latest Updates, Notifications, Examination Time tables, Syllabus and Results related stuff etc. For official updates students can also follow the website, nagarjunauniversity.ac.in.
ANU Time tables, Results, Syllabus @ nagarjunauniversity.ac.in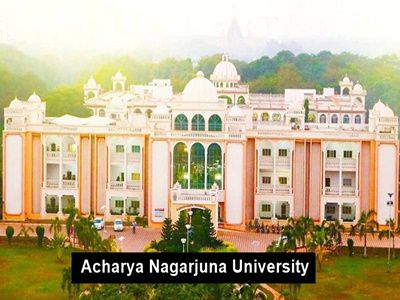 Acharya Nagarjuna University is a university in the region of Namburu, Guntur, Andhra Pradesh, India. It is one of several major universities in the country, covering many colleges and institutes of districts in the region.
Latest updates / Notifications / Time Tables / Results
Results
ANU Degree 6th Sem Results 2019
ANU Degree 5th Sem Results 2019
ANU Degree 4th Sem Results 2019
ANU Degree 3rd Sem Results 2019
ANU Degree 2nd Sem Results 2019
ANU Degree 1st Sem Results 2019
To Get Latest Updates Download JFU App
| Results | Time Tables | Notifications |