This is in continuation to AICTE's earlier communication wherein it was informed that AICTE shall be informing all institutions about a revised calendar of activities for AY 2020-21 in the wake of COVID-2019 pandemic.
AICTE Revised Calendar of activities for AY 2020-21 in the wake of COVID-2019 pandemic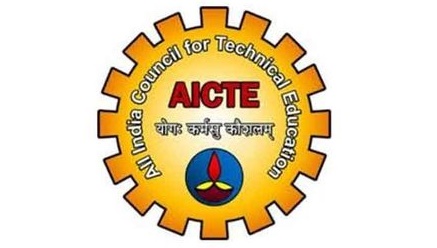 AICTE invited application for grant of approval for the academic year 2020- 2021 in February 2020 as per the Hon'ble Supreme Court interim Order dated 31.01.2020. The last date for submitting the online application was 28.02.2020 for new institutions and 05.03.2020 for the existing institutions. The approval process by AICTE requires scrutiny for verification of documents/ inspection by Expert Visit Committee/ compliance of deficiencies verified by Standing Hearing Committee/ Standing Appellate Committee, as applicable, as specified in the Approval Process Handbook (APH). However, due to the spread of Coronavirus (COVID- 19), lockdown throughout the nation, the process of approval could not be completed within the timeline as specified in the APH.
Considering the exigency and extra ordinary situation in this particular facts and circumstances, the Executive Committee in its 133rd Emergent meeting held on 27.04.2020 has approved the following calendar for the approval related activities for academic year 2020-21: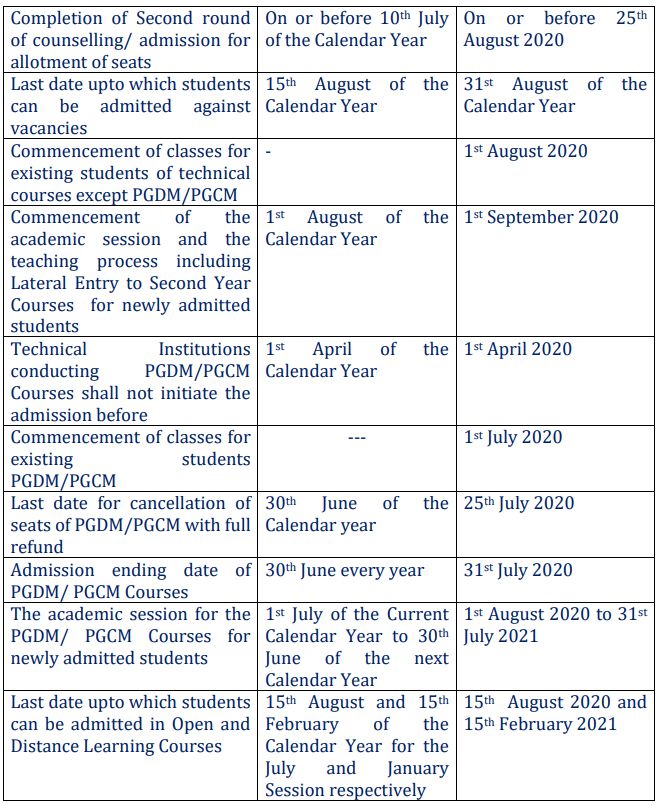 AICTE has also appealed to Hon'ble Supreme Court of India to extend the date for grant of approval upto 15th June 2020, with proportionate modification in the Academic Calendar. The approval related activities for academic year 2020-21 shall be carried out through online. The Institutions applied for EoA without any changes vis-à-vis last year approval, based on the self-disclosure have been approved by the Executive Committee and such Institutions may download the EoA letter from the AICTE web portal from 30th April 2020, after uploading the student enrollment details. On receipt of the direction from the Apex Court, AICTE shall take necessary steps in granting approvals to the rest of the applications from the existing Institutions and for the establishment of New Institutions, using online meeting platforms for the conduct of Scrutiny/ EVC through Microsoft Team. Accordingly, all the Institutions are instructed to install Microsoft Teams Software and get familiarize with the same, so that wherever, the Institutions are to be involved in sharing their documents for online Scrutiny Committee, the documents verification can be done effectively.