Andhra University B.A, B.Sc, B.Com, B.B.A, B.C.A, BHMCT, (CBCS) Semester Pattern Special Examinations 2022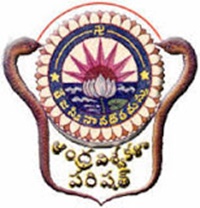 The candidates of B.A.,B.Sc., B.Com, B.B.A, B.C.A, BHMCT, (CBCS) Semester Batches who completed their course period and with One or Two subjects/papers backlogs(Theory only) are eligible to take Special Examination by submitting application along with required fees through online AU website, exams.andhrauniversity.edu.in.
1. Eligibillty: Permitted for up to Two subjects/Papers (Theory only) out of the total course, which means the candidate might have completed the total other subjects Including the practicals also by the time.
2. Payment of fees Rupees = Rs 15,050/ per each subject/paper
3. Last date for payment and submission of application: 05-02-2022
4. Commencement of examinations (approximately): 01-03-2022
5. Time table and Examination centre wlll be uploaded later.
Download the Official Notification Here: Click Here