ANU B.Ed 3rd Sem Notification & Time Table Feb 2021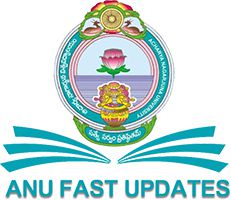 Applications are invited from the eligible candidates for conducting B.Ed 3rd Semester Examinations to the affiliated Colleges Of Acharya Nagarjuna University for the academic year 2020-21 are to be commenced from 27-02-2021.
In this connection, I am to inform you that the University has been introduced on-line system to register the Examination Applications and Barcode Booklet system for conduct of Examinations. The same system will be continued for these examinations which are going to be held in the month of February, 2021.
The necessary formats are available for regular and supplementary students separately in the University Website www.anu.ac.in and each College has been given separate username and password. So, you are requested to make arrangements to fill the data of each student as per the columns given in the format and send the full galley stating all particulars along With the fee details and attendance Statement to the University on or before 12-02-2021.
The following are the schedule of dates for the payment of Examination fee and submission Of filled in applications for B.Ed. III Semester Examinations (both Regular and Supplementary) as follows: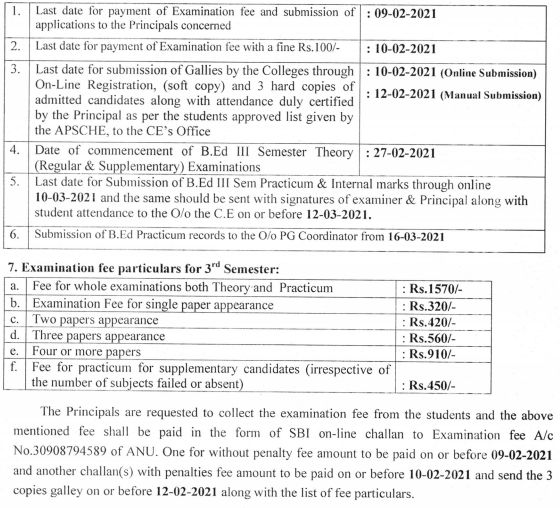 Download the Official Notification & Time Table Here: Click Here