ANU Degree Exams Starts From July 1 (జూలై 1 నుంచి డిగ్రీ పరీక్షలు)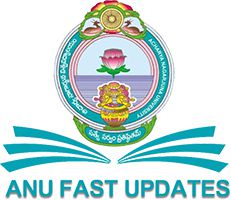 ఏఎన్‌యూ: కరోనా నేపథ్యంలో ఆచార్య నాగార్జున యూనివర్సిటీ పరిధిలో వాయిదా పడిన డిగ్రీ కోర్సుల పరీక్షలు జూలై 1వ తేదీ నుంచి ప్రారంభమవుతాయని వీసీ ఆచార్య పి.రాజశేఖర్ తెలిపారు. పరీక్షల నిర్వహణకు యూనివర్సిటీ అధికారులు అన్ని ఏర్పాట్లు చేస్తున్నారని చెప్పారు.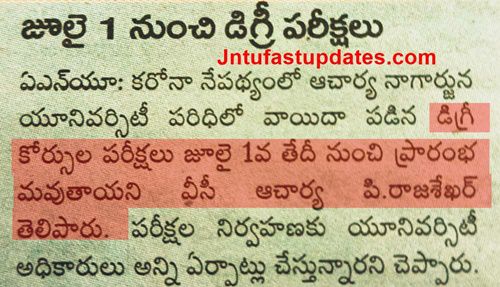 ANU Degree Examinations will be starts from July 1. Official Examination Schedule of Degree Courses to be announced soon at official website. University Officials said that, all arrangements are made to conduct the exams.