ANU Degree Revaluation Application Form: Acharya Nagarjuna University Degree Courses Revaluation/Verification Application form 2022 pdf download.
ANU Degree Revaluation Application Form 2022 PDF Download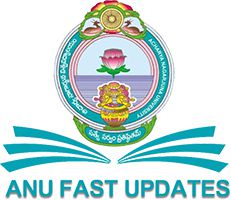 ACHARYA NAGARJUNA UNIVERSITY
APPLICATION FOR REVALUATION / PERSONEL VERIFICATION / REQUEST FOR XEROX COPY
(Separate application should be submitted for individual paper)
Download ANU Degree Courses Revaluation Application Form PDF 2022
| | |
| --- | --- |
| Title | UG DEGREE COURSES REVALUATION APPLICATION 2022 |
| Application for  | Personal Verification / Revaluation / Xerox Copy (Strikeout whichever is not applicable) |
| Format | PDF |
INSTRUCTIONS TO THE CANDIDATE:
In completed applications will be rejected.
Separate application should be used for each paper.
Revaluation fee for each paper is Rs.1130/- for all Courses, Personal verification fee for each script for all courses Rs.1130/- and fee for getting Xerox copy per script is Rs.1540/-
Revaluation/Personal verification applications should be submitted to the Principals of Concerned colleges.
The applications for Personal Verification/Revaluation/Xerox copies of Answer scripts should be counter signed by the Principal of the concerned College where the students studied.
Revaluation, Personal Verification & Xerox copy of script fee should be paid by way of Online Challan of ANU Examination Fee A/c No.30908794589, SBI, ANU Campus (4793)
Fee once paid will not be refunded.