ANU Preponed & Postponed of PG & Professional Courses Exams Sept 2020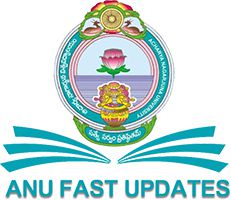 I am by direction of the Vice-Chancellor, it is to inform to all the Press & Electronic media that the starting schedule for 4th Semester All PG Science courses, MCA & Science Certificate/Diploma Courses of University Examinations, 2020 be preponed from 21-09- 2020 to 14-09-2020 and that the starting schedule for 4th Semester D.P.Ed / B.P.Ed/ M.P.Ed/ M.Ed University Examinations 2020 be postponed from 21-09-2020 to 28-09-2020 in view of Govt. of A.P schedule for Village/ Ward Secretariat staff recruitment.
The Hall Tickets of the above Examinations will be collected from the concerned Principals Of the affiliated Colleges of this university from 11-09-2020. All the Chief Superintendents of Examinations are directed to thoroughly follow the COVID-19 rules while conducting Examinations. Details of Time-Tables and Examinations Centers of each course are available at University website: www.anu.ac.in.
Download The Official Time Tables:
Preponement of P.G. & Professional Science Courses and MCA Revised Time Tables Examinations September 2020
Preponement of Science certificate/Diploma Revised Time Tables Examinations September 2020
Preponement of all Science Courses, Certificate/Diploma & MCA Courses Examinations September 2020
Postponement of 4th Semester BPED,DPED,MPED and MED Coures Examinations Time-Tables September, 2020
Postponement of DPED,MPED,BPED & MED Courses 4th Sem Examinations September, 2020