ANU Postponement of UG Exams From 17-08-2020 to 02-09-2020
Sub:- ANU — Additional Controller of Examinations — Postponement of U.G. Courses Examinations, 2020 – Orders — Issued.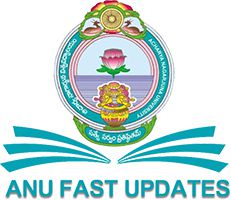 Keeping in view of the Proceedings of the Collector 86 District Magistrate, Prakasam District, Ongole cited under reference (9) for strict implementation of containment operations in the entire Ongole Municipal Corporation areas for two weeks w.e.f. 12.08.2020 duly curbing the timings of all activities related to essential commodities and services from 06.00 A.M. to 09.00 A.M. only in view of the steep increase in Covid-19 cases and deaths, the Vice-Chancellor has ordered that the existing schedule for the Examinations, 2020 of U.G. Courses be postponed and permitted to conduct the U.G. Examinations w.e.f. 02.09.2020 as per the schedule noted below;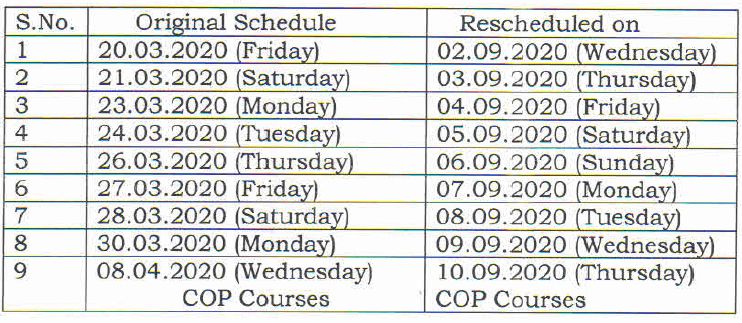 The Vice-Chancellor has also ordered to request the Principals/Chief Superintendents of UG Examinations Centers to follow the safety measures of Covid-19 as prescribed by the Government/Health Department and to take necessary preventive measures.
Further, the Vice-Chancellor has ordered to inform the Principals/Chief Superintendents that appropriate disciplinary action will be initiated on such colleges which are not following Covid-19 safety measures.
Download the Official Notification here