AP Inter, SSC Exams 2021 Cancelled: Andhra Pradesh education minister Adimulapu Suresh Confirms that the government has decided to cancel the AP Intermediate, 10th class examination due to Corona.
Breaking News: Inter & 10th Exams నిర్వహణ మరియు మూల్యాంకనం జులై లోగా అసాధ్యం.కనుక AP లో 2020-21 Inter &10th Exams రద్దు చేయటమైనది- శ్రీ ఆదిమూలం సురేష్
AP Inter, 10th Class Exams 2021 Cancelled (Official) – Confirmed by Minister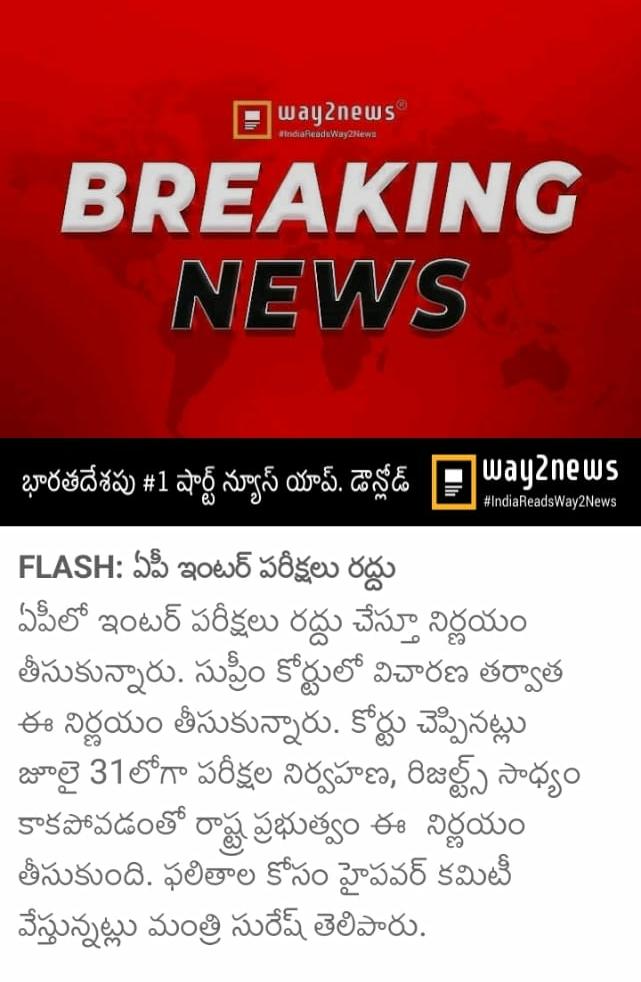 Andhra Pradesh State Government has taken a decision on Inter, class 10th examinations cancellation amid COVID emergency. Addressing the students and parents, AP Education Minister Adimulapu Suresh has announced today about the cancellation of SSC, Intermediate examinations this year. Due to the COVID Pandemic raising drastically, the state government has today announced the decision of cancellation of class 10th examinations.