AP Inter Exams 2021 Postponed: Here is the Latest News Received that AP Intermediate Exams Postponed for 1st, 2nd year Students due to Corona/Covid 19 and Revised dates will be intimated Later.
AP Inter Exams 2021 Postponed | AP ఇంటర్ పరీక్షలు వాయిదా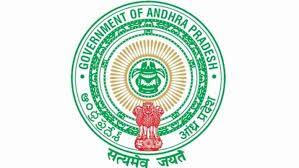 ఏపీలో ఇంటర్ పరీక్షలు వాయిదా పడ్డాయి.. హైకోర్టు అభిప్రాయాన్ని గౌరవిస్తూ సర్కార్‌ నిర్ణయం తీసుకుంది.. ఈ నెల 5 నుంచి జరగాల్సిన ఇంటర్ పరీక్షలు వాయిదా పడ్డాయని మంత్రి ఆదిమూలపు సురేష్ తెలిపారు. త్వరలోనే పరీక్షల కొత్త తేదీని ప్రకటిస్తామని ఆయన స్పష్టం చేశారు. ఈ మేరకు ప్రభుత్వ నిర్ణయాన్ని రేపు హైకోర్టుకు నివేదిస్తామని ఆదిమూలపు వెల్లడించారు.
Official Press Note:
As per the instructions of the Government, the Secretary, Board of Intermediate Education, A.P., Vijayawada announce the Postponement of Intermediate Public Examinations, 2021 (Theory) Scheduled to commence from 05.05.2021.
The dates of conducting the examinations will be intimated in due course. The students will be given information at least 15 days before the start of /PE March 2021 (Theory).
Holidays are hereby declared to all the Junior colleges from 03.05.2021 (Monday) until the schedule of postponed examinations is announced. All the Teaching and Non-Teaching staff should attend the colleges as and when the dates are announced for conducting the examinations.
Download the Official Notification Here: Click here
As per the High Court Advice, Ap government has been taken decision to step back to conduct exams and postponed the scheduled dates. So Latest New Exam dates will be announced shortly Said by Educational Minister Adimulapu Suresh Garu. So, Finally Concluded that AP Inter 1st, 2nd year Exams have been postponed and new Exam dates, Hall Tickets will be released soon. Stay tuned.