AP Police Constable Edit Option: Important notice to the candidates who have submitted online applications for the posts of SCT PCS (civil) (men & women), SCT PCS (ar) (men & women), SCT PCS (apsp) (men) in police department and warders (men) & warders (women) in prisons and correctional services department and firemen (men) in a.p. fire & emergency services department.
AP Police Constable Edit Option of Online Applications (Stage-1) 2018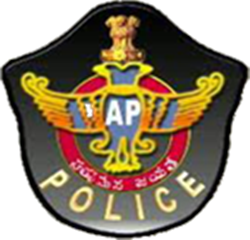 Candidates who have already submitted application forms have sent mails saying that "by mistake" they furnished incorrect information in some of the fields.
2. SLPRB, A.P., intends to give a chance to such candidates who have furnished incorrect information, to avail the 'edit' option in respect of certain fields only, except the following (10) fields in the website "slprb.ap.gov.in" from 9th December 8 AM to 12th December 8 PM, 2018:
1. Name
2. Date of Birth
3. Community
4. Upload Community Certificate
5. Mobile No.
6. Email ID
7. Aadhaar
8. Preferred place for writing Preliminary written examination
9. Upload Photo
10. Upload Signature
3. However, candidates who made mistakes in the above (10) fields, are advised to send email along with supporting documents to: mail-slprb@ap.gov.in for consideration of making changes if the SLPRB is satisfied with the information furnished by them. However, it is not obligation on the part of SLPRB to consider all such grievances.
4. Candidates who have submitted more than one application are requested to inform through e-mail apslprb2018@gmail.com which application (Reg.No.) has to be considered. If no information is received in this regard by 12-12-2018 at 8 PM, latest application will be taken into consideration. It is the responsibility of the candidate to submit correct information for obtaining correct Hall Ticket
5. SLPRB, A.P, will not be held responsible for the mistakes done by them and no correspondence will be entertained in the matter.
Click here for Editing the Online Applications (Stage-1) for SCT PCs Civil & AR (Men & Women) and APSP (Men), Warder (Men & Women) & Firemen. -2018-12-09